Experience making "sugegasa" hats for the Hanagasa Festival and life in Nakatsugawa
Of the Nakatsugawa district farmhouse inns, Shotaro is the closest to the Iide mountain climbing entrance. You can experience nature up close here.
Enjoy "Yukimi-zakura" cherry blossoms in early spring, and fireflies in the early summer. You might even find a Japanese black salamander or Tohoku salamander.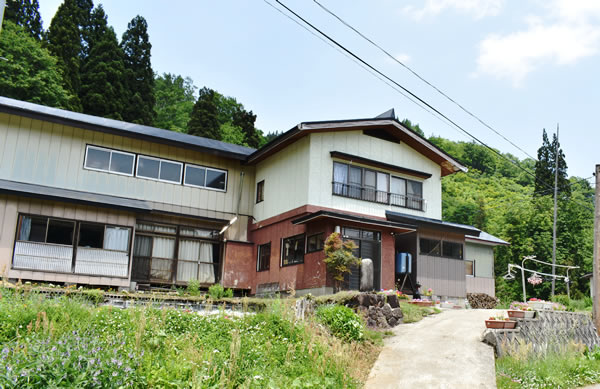 Have plenty of fun experiencing Nakatsugawa's nature and traditional sugegasa crafts
How about making your own original sugegasa hat and participating in the Hanagasa Festival?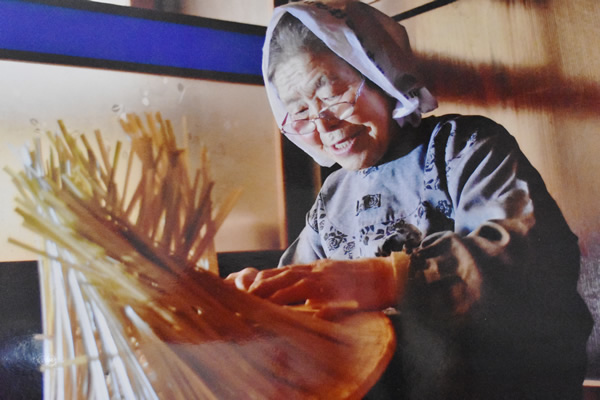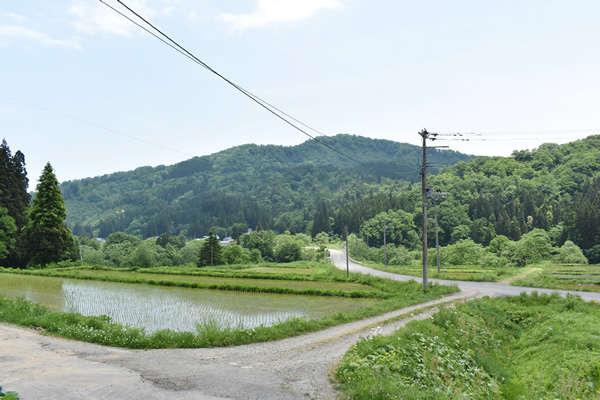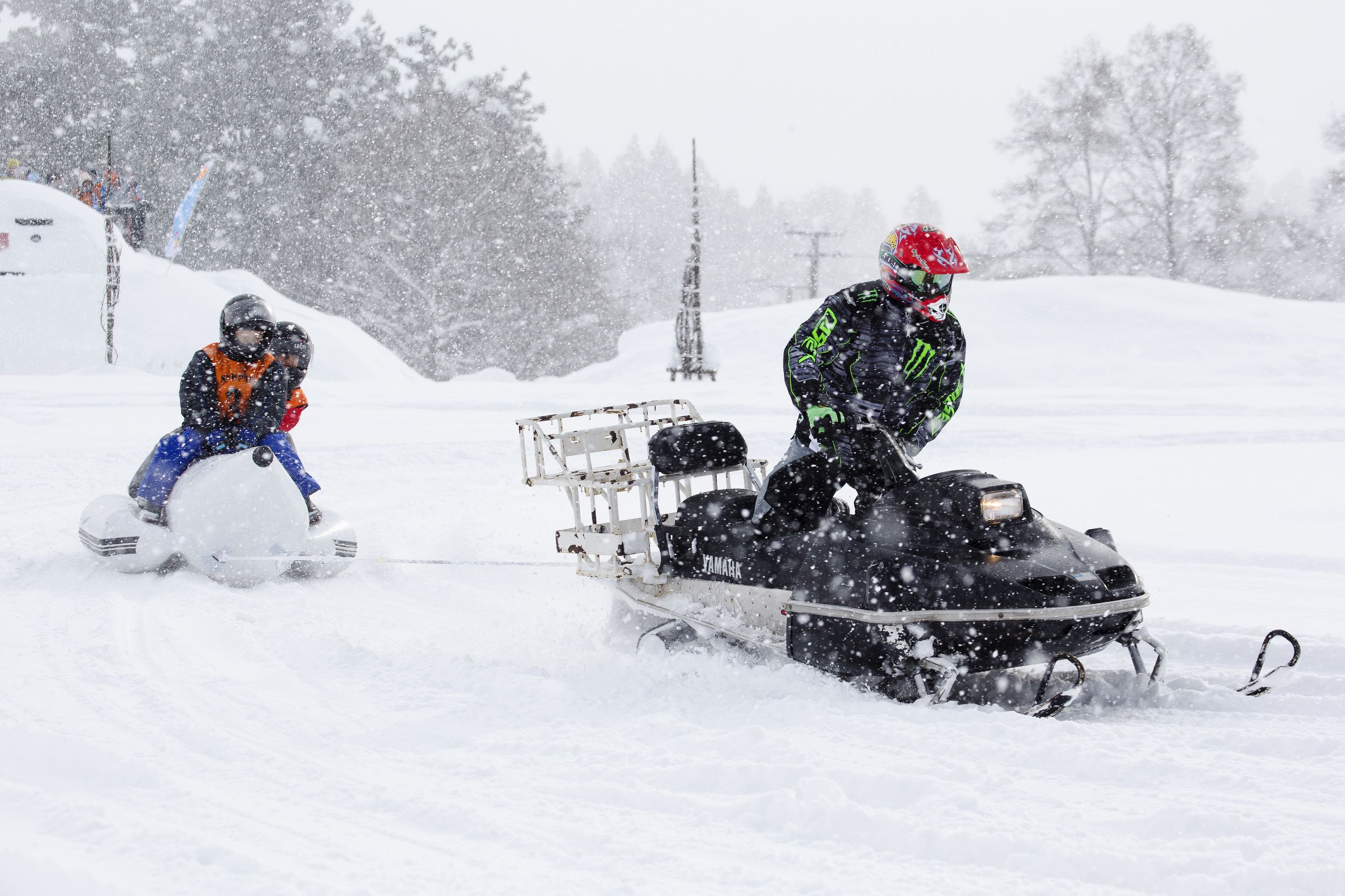 Many guests come to have an evening drink with our owner.
Come try our delicious mountain food treats.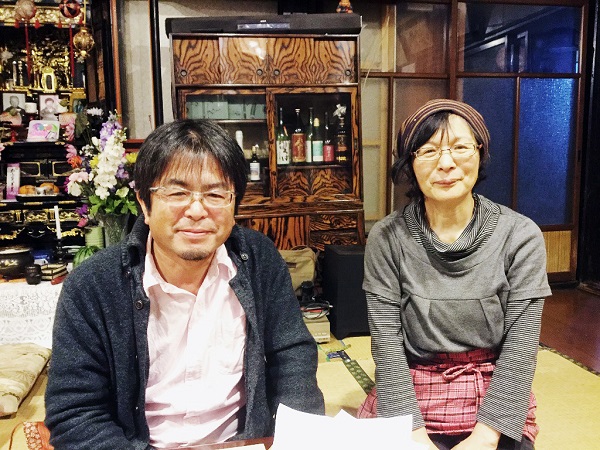 Farmhouse Inn Shotaro Kazunori and Fumi Itoh
In the Nakatsugawa district of Iide-machi, you can experience rich nature and quiet country life. Come experience the seasonal charms of Nakatsugawa, and fresh your body and mind.
Rates and Hours
Basic Rates
Room and two meals Adult: \6,800/person (tax inclusive)
12 years and younger: \5,600/person (tax inclusive)
* A \300/person heating cost is added between November and March.
Options
Payment
Cash only, Pay at Inn
Hours
Check-in: Negotiable
Check-out: Negotiable
Other information
Cancellation Policy
Date of arrival: 100% of lodging fees

* Rates are subject to change.
Rooms
Max. 5 people

Two Japanese-style rooms, One bed
Amenities
Towel, bath towel, body soap, shampoo (including 2-in-1 shampoo), tooth brush and tooth paste, hair dryer, yukata
* Guests at Nakatsugawa farmhouse inns are generally asked to bring their own amenities.
Facilities
Warm water bidet toilet, shower, bath, heating, fan, laundry pole, hangers
Bathing Facilities
Bathroom available
Hot spring facility located nearby (Shuttle available)
Others
Pets allowed
Smoking allowed (negotiable)
Meals
★ Enjoy yamame trout, vegetables, mountain vegetables, Iide beef, and locally produced seasonal ingredients.
★ Dishes include blessings from the mountains, fields, rivers, and nature, and are seasoned with love.
★ Alcohol is available.
Recommended Points at and around the Inn
[Activities at our Inn] Rice planting / harvesting experience Mountain vegetable picking experience Farm work / vegetable harvesting experience Mountain vegetable cooking class Nori-mochi cooking class Sugegasa hat making experience Sasamaki cooking class Yubeshi sweets cooking class

[Activities in the Area] Tour of submerged forest at Shirakawa Lake, snow mobile experience, stream fishing
Pottery experience, craft experience, park golf, mountain climbing, water play, hiking, bracken picking
Shirakawa Dam Snow Egg Festival (last Sat. in July)
Mezami no Sato Festival (first Sat. in September)
Nakatsugawa Snow Festival (last Sat. in February)

From the Inn
| | |
| --- | --- |
| | Our owner hosts loves photography and telling jokes. Come experience our simple, unadorned country life. |
Farmhouse Inn Shotaro
Address
88 Aza Iwakura, Iide-machi, Nishiokitama-gun, Yamagata Prefecture
TEL
+81-238-77-2381
FAX
+81-238-77-2381
WEB
http://www.iikanjini.com/tomaru/
Facebook
Twitter
Instagram
Access
Approx. 22 minutes by car from Yonesaka Line Tenoko Station
* Pick-up/drop-off: Available (Negotiable from closest station, etc.)
* Parking spaces for 2 cars