Farmhouse Inn Goemon

Peaceful garden with wild flowers and barrier-free inn
Our barrier-free farmhouse inn is equipped with an elevator, and is suitable for disabled people and elderly people.
People interested in wildflowers are sure to enjoy the many varieties found in the inn's garden.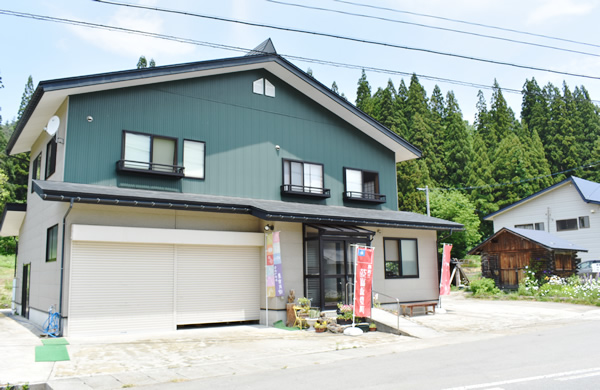 Enjoy the comfort of Nakatsugawa's nature while relaxing in our garden.
We've focused on barrier-free facilities so family and friends can all safely enjoy a stay here.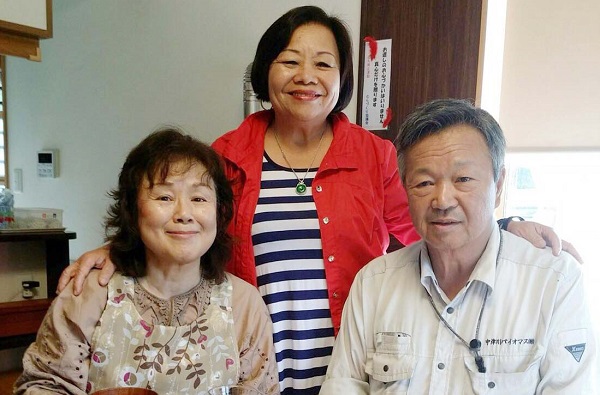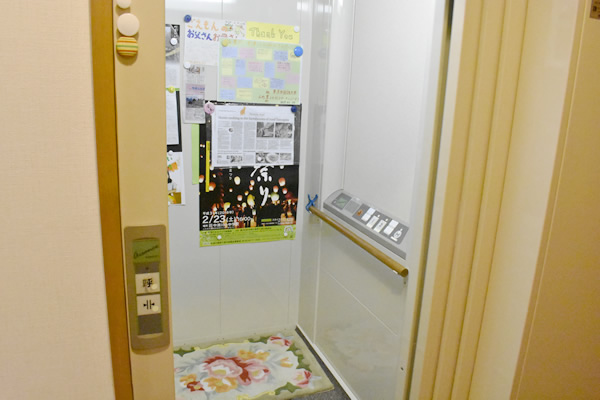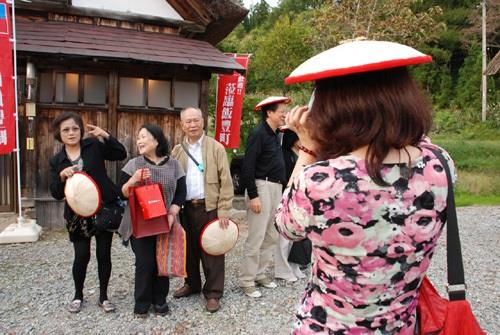 Whether you participate in an experience or just spend some relaxing time, we hope you will enjoy your stay.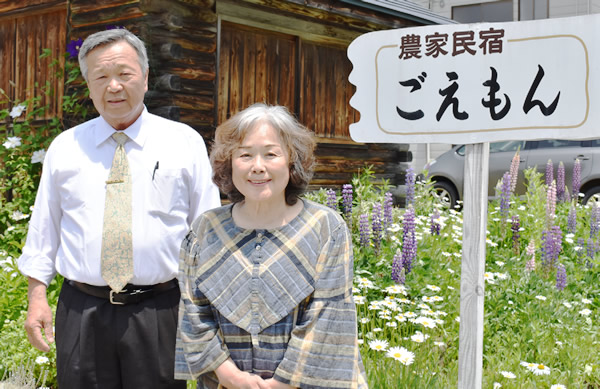 Farmhouse Inn Goemon  Yoshinori and Michi Suzuki
The warm and friendly husband and wife inn owners will greet you.
Enjoy a relaxing stay at our cozy inn.
Rates and Hours
Basic Rates
Room and two meals Adult: \7,800/person (tax inclusive)
12 years and younger: \6,000/person (tax inclusive)
* A \300/person heating cost is added between November and March.
Options
Payment
Cash only, Pay at Inn
Hours
Check-in: Negotiable
Check-out: Negotiable
Other information
Cancellation Policy
Date of arrival: 100% of lodging fees

* Rates are subject to change.
Rooms
Max. 5 people

Two Japanese-style rooms with futon bedding
Amenities
Towel, bath towel, body soap, shampoo (including 2-in-1 shampoo), hair dryer
* Guests at Nakatsugawa farmhouse inns are generally asked to bring their own amenities.
Facilities
Warm water bidet toilet, shower, bath, kitchen, refrigerator, a/c, fan, washing machine, laundry pole, Internet (wireless LAN), TV, hangers
Bathing Facilities
Bathroom available
Hot spring facility located nearby (Shuttle negotiable) Shirakawa Onsen

Others
Pets not allowed
No smoking
Meals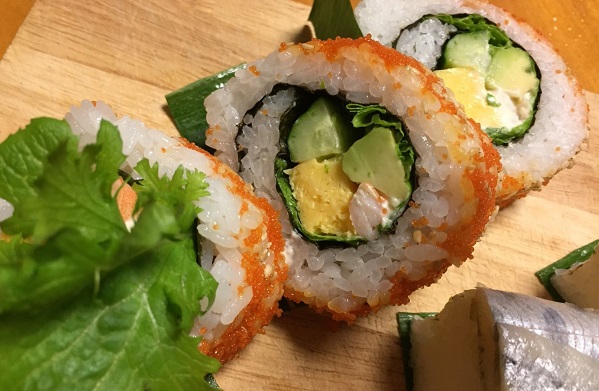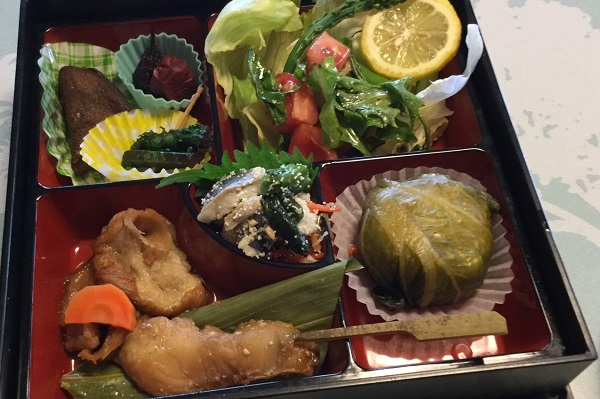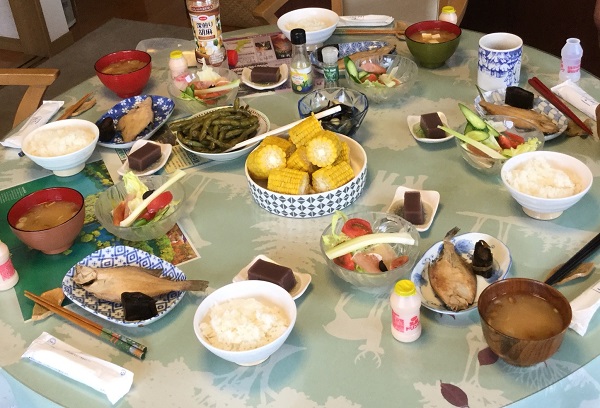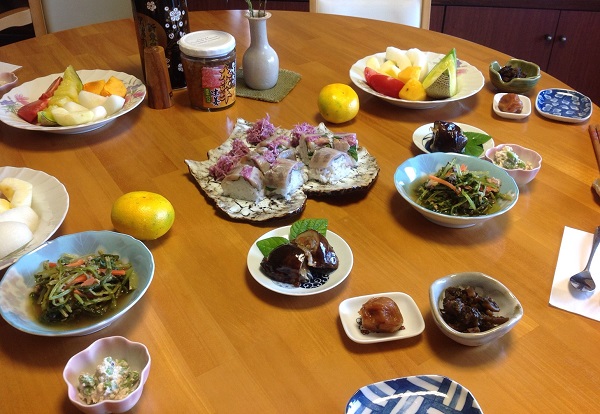 Local cuisine featuring seasonal vegetables and mountain vegetables. Traditional sweets, etc.
Recommended Points at and around the Inn
[Activities at our Inn]
Mountain vegetable picking experience, farm work, vegetable harvesting experience, fossil digging experience, mountain vegetable cooking class, and rice-flour sweets cooking class

[Activities in the Area]
Tour of submerged forest at Shirakawa Lake, snow mobile experience, stream fishing
Pottery experience, craft experience, park golf, mountain climbing, water play, hiking, bracken picking, Shirakawa Dam Snow Egg Festival (last Sat. in July)
Mezami no Sato Festival (first Sat. in September)
Nakatsugawa Snow Festival (last Sat. in February)
From the Inn
We host guests from overseas, such as Taiwan. They enjoy the snowy scenes of Iide-machi, a heavy snowfall area.
At Farmhouse Inn Goemon, we look forward to wonderful meetings with our guests.
Farmhouse Inn Goemon
Address
63 Oaza Shirakawa, Iide-machi, Nishiokitama-gun, Yamagata Prefecture
TEL
+81-238-77-2529
FAX
+81-238-77-2529
WEB
http://www.iikanjini.com/tomaru/
Facebook
Twitter
Instagram
Access
Approx. 22 minutes by car from Yonesaka Line Tenoko Station
* Pick-up/drop-off: Negotiable
* Parking spaces for 5 cars