Farmhouse Inn / Farmhouse Teahouse Irori

Relaxing inn with irori hearth where you can enjoy rural scenery
Our farmhouse inn has an Omoya main house and a Hanare annex. The Hanare annex has a farmhouse teahouse where you can have lunch.
As the name says, there is an irori hearth in the center of the room.
Enjoy time with your friends and family around the hearth while viewing the rich nature that spreads outside the window.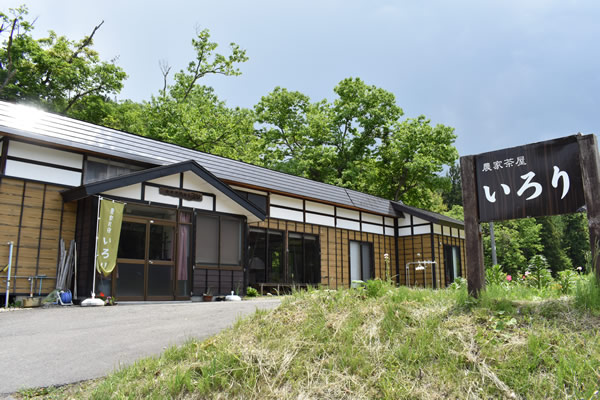 Enjoy chance meetings at the Omoya main house, or spend quiet time in the Hanare annex.
Both buildings have irori hearths. (Photo shows the Hanare annex.)
Blessed with the mountains and the river
Fully experience the charm of Nakatsugawa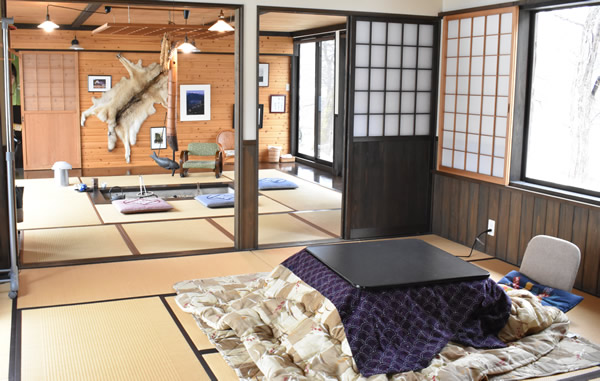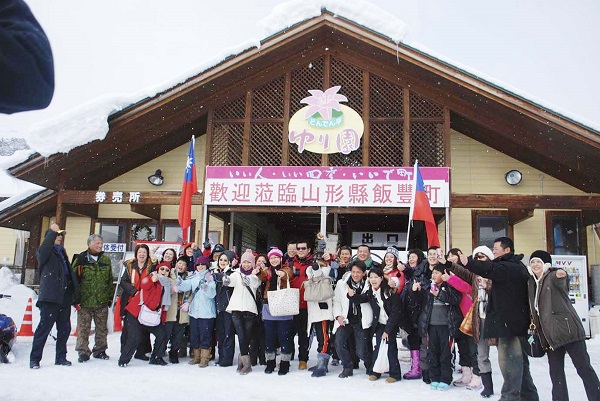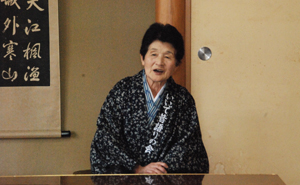 Come enjoy simple farmhouse living and delicious local cuisine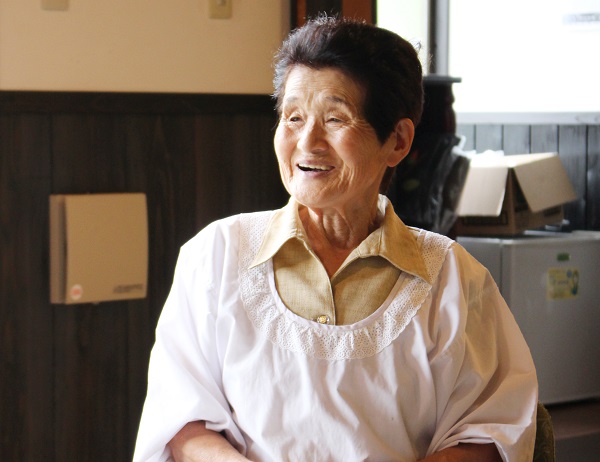 Farmhouse Inn / Farmhouse Teahouse Irori  Nobuko Itoh
Savor various Nakatsugawa cuisine such as mountain vegetables, freshly picked vegetables, river fish, and Iide beef.
The breeze from the river cools the Hanare annex, so there's no need for air conditioning even in the middle of summer.
Rates and Hours
Basic Rates
Room and two meals Adult: \6,800/person (tax inclusive)
12 years and younger: \5,600/person (tax inclusive)
* A \300/person heating cost is added between November and March.
Options
Snow mobile experience (separate charges apply)
Payment
Cash only, Pay at Inn
Hours
Check-in: Negotiable
Check-out: Negotiable
Other information
Please feel free to contact us when traveling with small children (infants and preschoolers).
Cancellation Policy
Date of arrival: 100% of lodging fees

* Rates are subject to change.
Rooms
Max: 5 people in Omoya main house, 10 people in Hanare annex

2 rooms in Omoya main house, 2 rooms in Hanare annex. All rooms are Japanese-style with futon bedding.
Amenities
Soap, body soap, shampoo (including 2-in-1 shampoo), conditioner
* Guests at Nakatsugawa farmhouse inns are generally asked to bring their own amenities.
Facilities
Warm water bidet toilet, shower, bath, refrigerator, fan, washing machine, laundry pole, Internet (wireless LAN)
Bathing Facilities
Bathroom available
Hot spring facility located nearby (Shuttle not available)

Others
Pets not allowed
No smoking
Meals
★ Dishes feature mountain vegetables and river fish.

★ "Farmhouse Teahouse" in the Hanare annex can be used for only lunch. (Reservations required)
Mountain vegetable lunch meal \1,500 (with Iide beef \2,000)
★ Participant of "Yamagata Guriguru Farm Lunch Tour"
https://y-guriguru.com/
Recommended Points at and around the Inn
[Activities at our Inn]
Mountain vegetable picking experience, herb gathering experience, Farm field work and harvesting experience, Stargazing, Playing in river, Firefly observation, Snow mobile, Mountain vegetable cooking class, herb cooking class, Yubeshi sweets cooking class, Handicrafts, Old story telling, Traditional cuisine "Norimochi" cooking class

[Activities in the Area]
Tour of submerged forest at Shirakawa Lake, snow mobile experience, stream fishing
Pottery experience, craft experience, park golf, mountain climbing, water play, hiking, bracken picking
Shirakawa Dam Snow Egg Festival (last Sat. in July)
Mezami no Sato Festival (first Sat. in September)
Nakatsugawa Snow Festival (last Sat. in February)

From the Inn
Quietly relax and enjoy the time pass, or
Be active and pick bracken or try harvesting crops.
Enjoy friendly exchanges with us, just as if you've come to your country home.
Farmhouse Inn / Farmhouse Teahouse Irori
Address
559 Oaza Iwakura, Iide-machi, Nishiokitama-gun, Yamagata Prefecture
TEL
+81-238-77-2631
FAX
WEB
http://iide-irori.com/
Facebook
Twitter
Instagram
Access
Tohoku Expressway (Fukushima Iizaka IC)... Fukushima Iizaka IC (to Rt. 13) -> Yonezawa City -> Nanyo City -> Approx. 30 minutes along Rt. 113 toward Niigata
Tohoku Expressway (Yamagata Zao IC) ... Yamagata Zao IC (Rt. 13) -> Kaminoyama -> Nanyo City -> Approx. 30 minutes along Rt. 113 toward Niigata
Tohoku Expressway (Yamagata Kaminoyama) -> Kaminoyama IC (to Rt. 13) -> Nanyo City -> Approx. 30 min. along Rt. 113 toward Niigata

Shinkansen (Tokyo Station to Yonezawa Station) ... Tokyo Station (Shinkansen) -> Yonezawa Station (change trains) -> Iide-machi, Uzen-Tsubaki Station (Yonesaka Line)
* Pick-up/drop-off: Available from JR Yonesaka Line Uzen-Tsubaki Station
* Parking for 3 cars