Enjoy home-grown organic rice and freshly-picked vegetables at our farmhouse inn surrounded by the Shonai Plains
Guest House OMOYA is run by Kisaku Onodera, a pioneer of organic farming in Tsuruoka City. Here, guests can relax in a leisurely atmosphere while participating in seasonal agricultural experiences. Mr. Onodera's son runs the farmhouse restaurant "Yasai-no-So no Home Cooking, Naa" inside the inn, serving healthy and tasty dishes featuring organic rice and freshly harvested vegetables, and captivating many visitors. At OMOYA, you can refresh your body and soul with Mr. Onodera's thoughtful hospitality and rich nature.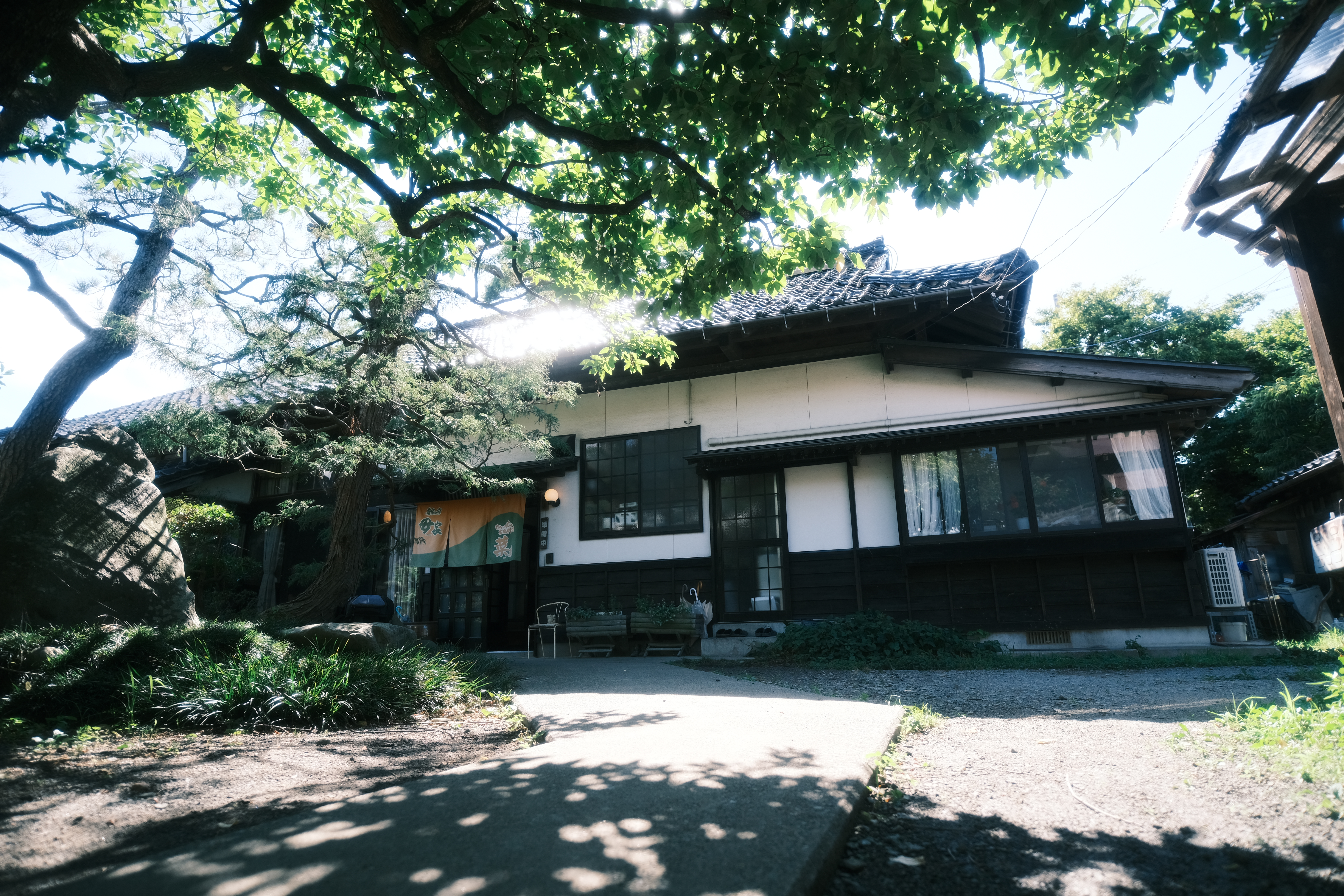 OMOYA is blessed with views of Mt. Chokai to the north and Mt. Gassan to the south.
Mt. Haguro, a famous sightseeing spot, and the city center are also easily accessible.
Safe and healthy food and heartfelt interaction. Enjoy an exciting experience that will delight your senses.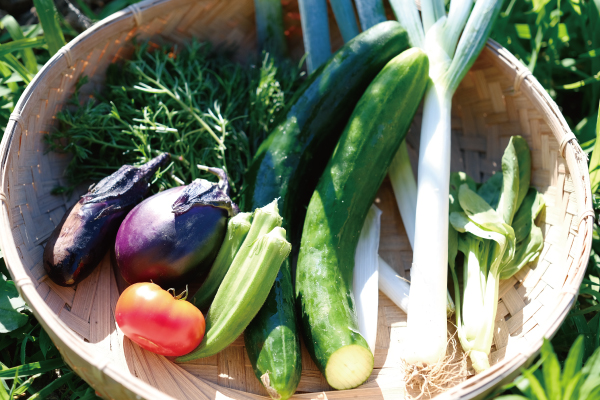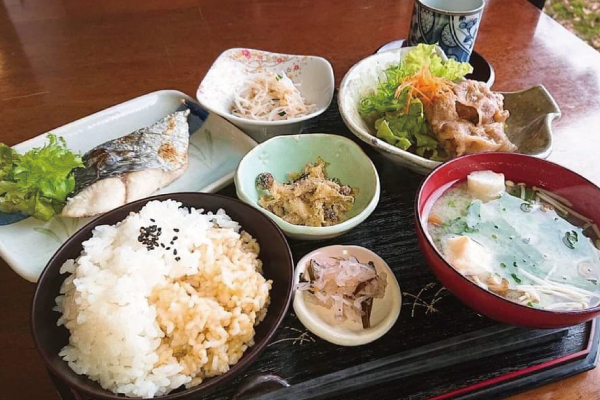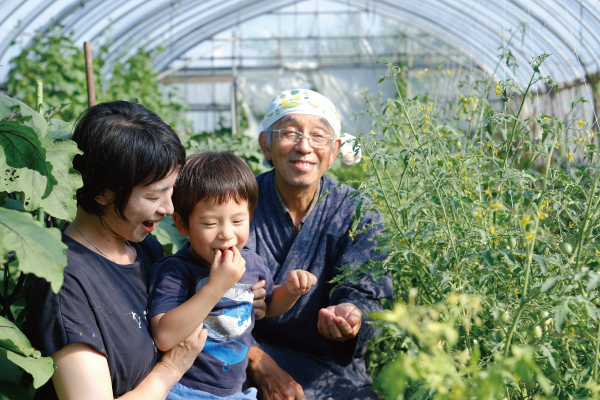 Treasuring each and every encounter.
Enjoy our hospitality so you can enjoy your experience in our area.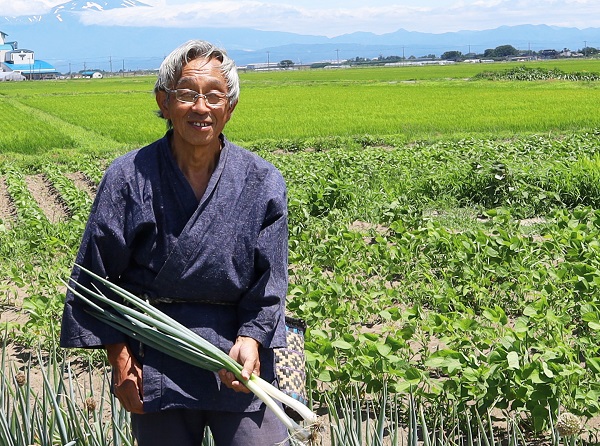 Guest House OMOYA  Kisaku Onodera
I hope you will enjoy the delicious rice, seasonal vegetables, and rich nature at our inn.
I recommend using our inn as a base to visit places where you can learn about the history of Tsuruoka, such as the Shonai Clan School Chidokan and Matsugaoka Craft Park. I am also studying history, so if you have any questions, please feel free to ask me.
Rates and Hours
Basic Rates
One night with breakfast ¥5,500/person (6 years and older) (tax inclusive)
Breakfast hours: 7:00 to 8:30 a.m.
Options
Payment
Cash or cashless,Pay at Inn
Hours
Check-in: 15:00
Check-out: 10:00
Other information
Dinner is available only when "Yasai-no-So no Home Cooking, Naa" is open.
* Reservations required, extra charges
Cancellation Policy
Date of arrival: 100% of lodging fees
3 days prior to arrival: 70% of lodging fees
7 days prior to arrival: 50% of lodging fees
* Rates are subject to change.
Rooms
Max. 10 people (one group per day)
1st floor, Western-style room with futon bedding; Max. 3 people
Ryokan-type room
1st floor, Western-style room with futon bedding; Max. 4 people
Room with a view of country landscapes from the window
2nd floor, Western-style room with beds; Max. 3 people
Room with loft
Amenities
towel,bath towel,soap,body soap, shampoo (including 2-in-1 shampoo),conditioner,toothbrush,hair dryer,pajamas
Facilities
Hot water wash toilet,toilet,shower,bath,refrigerator,A/C,fan,Internet (wireless LAN),TV, hangers

Bathing Facilities
Bathroom available (Bath open from 17:00)
Hot spring facilities located nearby: (Shuttle negotiable)
Nanohana Onsen Denden in Mikawa-machi, Yunohama Onsen
Others
Pets allowed (negotiable)
No smoking
[Laundry] A laundromat is located about 2 minutes away by car. (Hours: 6:30 to 23:00)
Meals
Enjoy a breakfast made with plenty of freshly picked seasonal vegetables. Vegetables are simply prepared to enhance the natural taste of the ingredients. The vegetables grown differ by season, so you can enjoy a different menu each time you visit.
Recommended Points at and around the Inn
[Activities at our Inn] Vegetable harvesting experience (Rates and details are negotiable)
Straw craft experience (Rates and details are negotiable)

[Activities in the Area] Yunohama Onsen, Yunohama Beach, Yura Beach, Mt. Haguro, Dewa Sanzan Shrine, Kamo Aquarium, Shonai Clan School Chidokan, Matsugaoka Craft Park, Home of Kurokawa Noh "Ogi Hall", e-rosoku (painted candles), etc.
From the Inn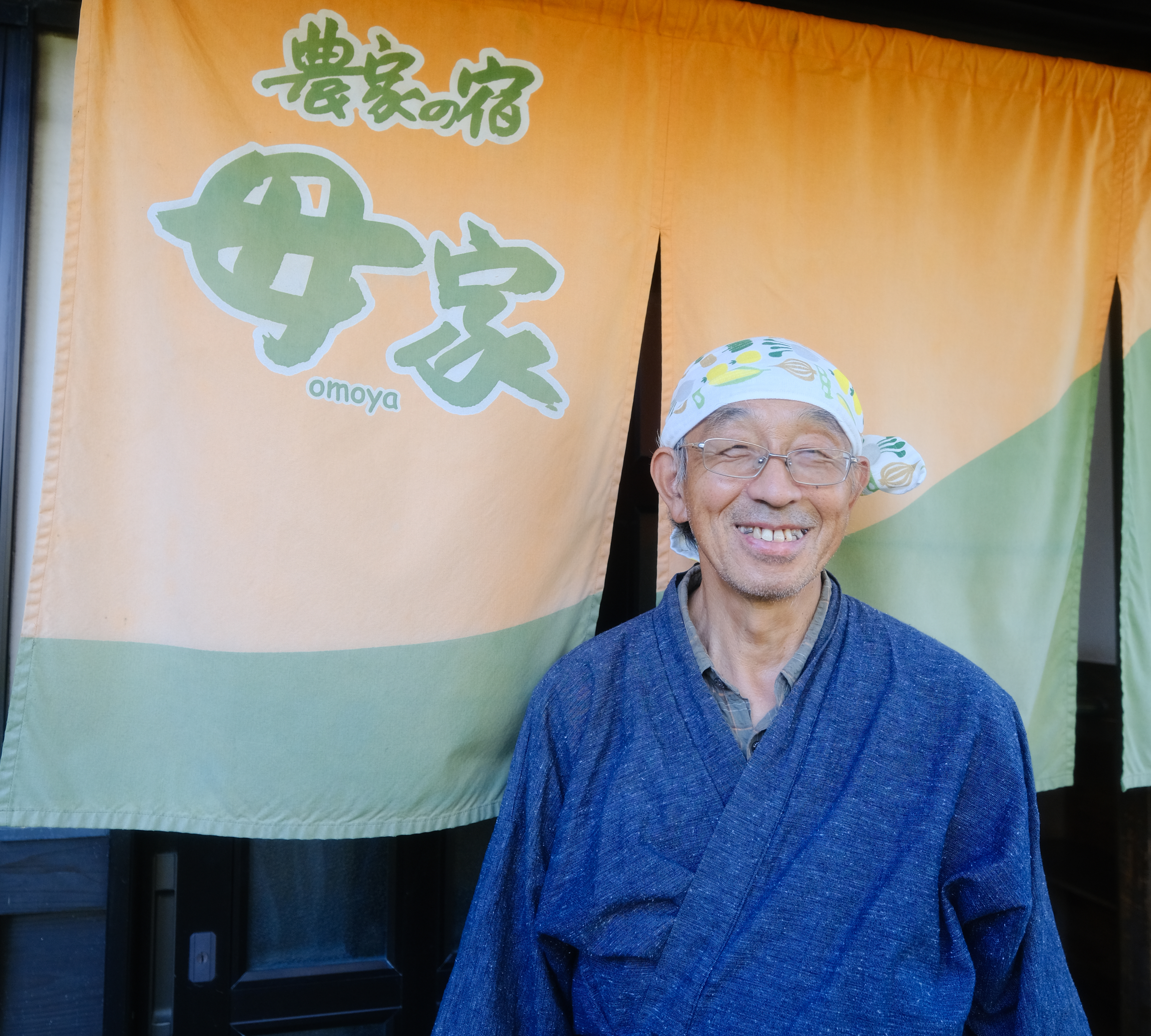 We believe the charm of our inn is the closeness of the guests and the owner. We treasure each encounter and hope to convey the features of this area through communication with our guests. Enjoy your experience and a relaxing time at our inn.
Guest House OMOYA
Address
41, Fukuda Ko, Tsuruoka, Yamagata 997-0006
TEL
+81-235-29-2280
+81-90-2025-6063
FAX
WEB
https://www.e-naa.com/onoderafarm/omoya
Facebook
Twitter
Instagram
Access

Approx. 10 minutes by taxi from Tsuruoka Station
By car
Approx. 5 minutes from Tsuruoka IC*
By Shinkansen or train
Approx. 10 minutes by car from Tsuruoka Station
The closest station is JR Tsuruoka Station.

★Pick-up/drop-off: Negotiable
★Parking spaces for 10 cars