Enjoy the rich nature and delicious vegetables in a tranquil atmosphere
There are several farmhouse inns in the Nakatsugawa district of Iide-machi, situated in the south of Yamagata Prefecture. Ikarashi "Shinka" is one of them. It is a warm and welcoming inn run by a husband who loves to talk and a wife who loves to cook. After enjoying the flooded forests of Lake Shirakawa and canoeing activities, etc., join us for some friendly conversation at the inn.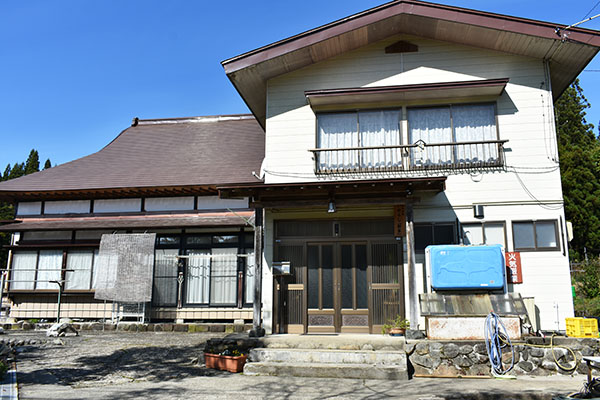 The Nakatsugawa district of Iide-machi is blessed with mountain nature. There are several farmhouse inns in the neighborhood. We work together to manage them.
Refresh your body and soul with a seasonal farming work experience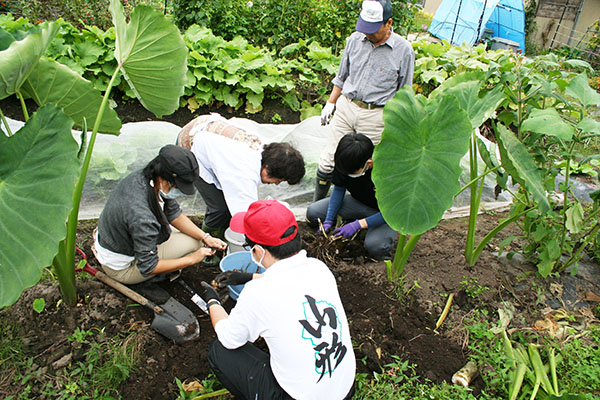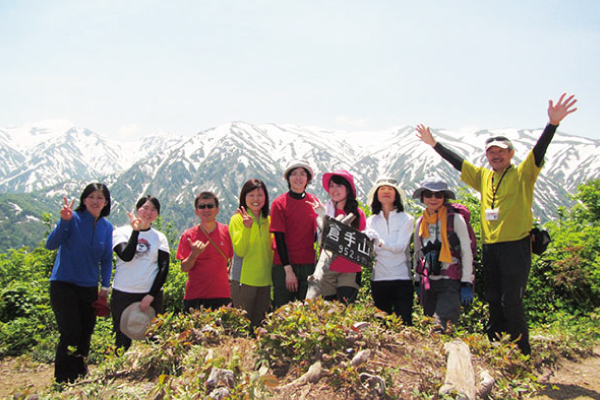 Don't call us a genkai shuraku (marginal village)!
Come enjoy our rich nature and fun conversation!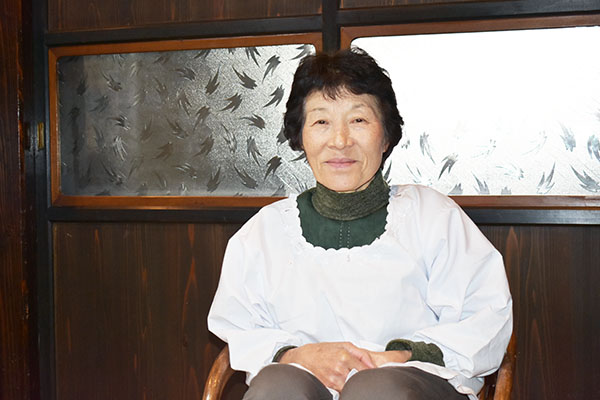 Farmhouse Inn Ikarashi "Shinka" Kyoko Igarashi
My husband and I are always together, and we enjoy talking with our guests and listening to various stories. Join us at dinner for an evening of friendly conversation. Children are also welcome.
Rates and Hours
Basic Rates
Prices for one person for one night
Adult: One night with two meals and activity ¥6,800 (tax inclusive)
Children (elementary school students and younger): One night with two meals ¥5,600/person (tax inclusive)
Options
Payment
Cash only
Hours
Check-in: Negotiable
Check-out: Negotiable
Other information
Cancellation Policy
Date of arrival: 100% of lodging fees
* Rates are subject to change.
Rooms
Max. 5 people
Two Japanese-style rooms (Shoji-partitions can be opened to make adjoining rooms)
Amenities
body soap, shampoo (including 2-in-1 shampoo),conditioner,toothbrush
Facilities
Hot water wash toilet,shower,bath,A/C,fan,clothes line,Internet (wireless LAN),TV, hangers,Air cleaner,Thermometer

Bathing Facilities
Bathing room available
Hot springs facilities located nearby (shuttle service available)
Shirakawaso
Others
Pets permitted
Smoking permitted
Meals
Dinner features locally caught yamame trout prepared as shioyaki (salt grilled) and sashimi. We also serve Gohan (steamed rice). You can choose between Shiro Gohan (white rice) and Takikomi Gohan (Japanese mixed rice) . The kobachi side dishes and tempura made with seasonal vegetables are also delicious! We sometimes serve melons from Iide-machi for dessert when in season.
Recommended Points at and around the Inn
[Activities at our Inn] ・Farming experience
・Mountain vegetable picking

[Activities in the Area] ・Flooded forest of Lake Shirakawa tour
・Keiryu fishing
・Canoe and SUP (Stand Up Paddleboard) activities (Canoe Club)
・Pottery activity, craft activity, park golf, mountain climbing
・Pick-your-own mountain vegetables
・Bracken picking (Nakatsugawa Tourist Bracken Park)
・Shirakawa Dam Snow Egg Festival (Last Saturday in July)
・Mezami no Sato Festival (First Saturday in September)
・Nakatsugawa Snow Festival (Last Saturday in February)
From the Inn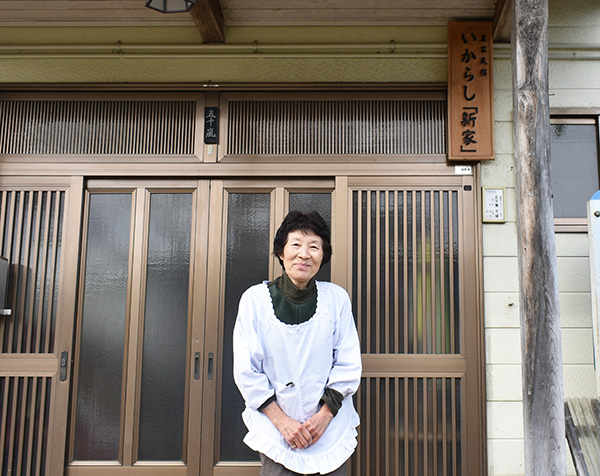 A gentle breeze blows from the mountain trees.
We welcome you to stay at our countryside kominka.
Farmhouse Inn Ikarashi "Shinka"
Address
67 Oaza Shirakawa, Iide-machi, Yamagata, 999-0432
TEL
+81-238-77-2280
FAX
WEB
Facebook
Twitter
Instagram
Access

By car
Approx. 45 minutes from Nanyo Takahata IC
By Shinkansen or train
Approx. 50 minutes by car from Yamagata Shinkansen, Yonezawa Stn.
* The Yonesaka Line railway facilities were damaged in heavy rainfall on August 3, 2022. Substitute buses have been operating between Imaizumi Station and Sakamachi Station since August 12, 2022. Please check the JR East website for details.

★Parking spaces for 2 to 3 cars