Farmhouse Inn and Teuchi-Soba Hyakushoya Hime

Countryside farmhouse Inn owned by Teuchi Soba Noodle Shop
We serve a variety of local flavors including handmade soba noodles made of 100% local buckwheat flour, local cuisine, homemade pickles, stewed vegetables, and fresh basashi.
Watermelon and vegetable picking are a popular activity at the inn. We also have a discount service for guests who help with the farm work.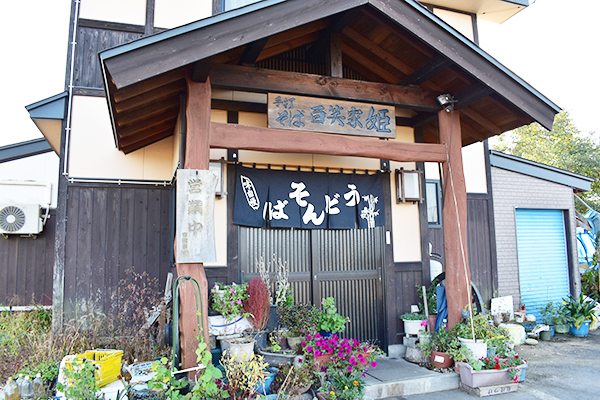 Visitors come from around Japan to enjoy our handmade soba with strong "koshi" (chewy texture).
The joy of harvesting watermelon and vegetables, grown in the fertile soil, is addictive!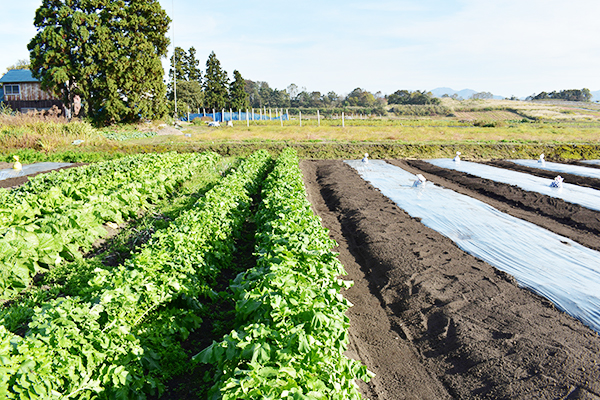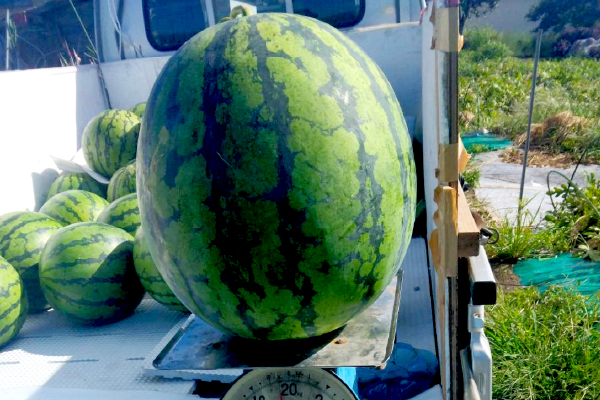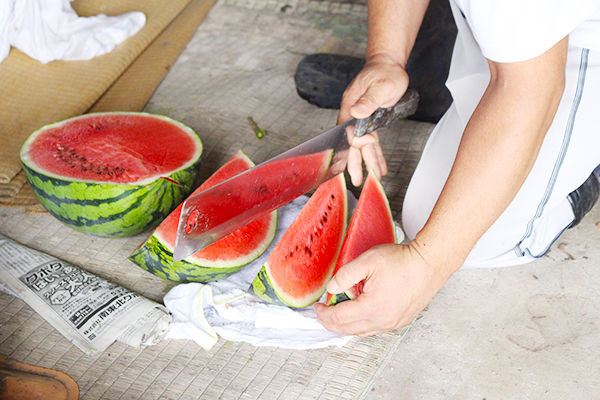 Hauling watermelons every day is a great workout for this former arm wrestler!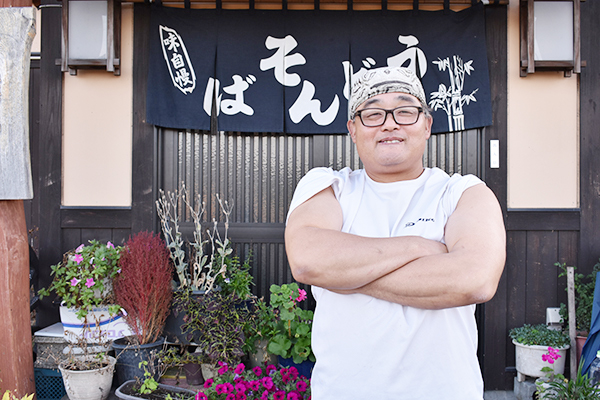 Farmhouse Inn and Teuchi-Soba 
Hyakushoya Hime  Akira Shibata
"Hime-san", the inn's poster mom, and her son the former arm wrestler run this inn. The tricks to farm work can be learned by staying several days. Enjoy some time together going to nearby hot spring facilities, eating delicious foods, and sharing a drink or two.
Rates and Hours
Basic Rates
One night without meals from ¥3,300
One night with two meals ¥8,500
Shoku-do-raku Plan: ¥10,000
With farm work: One night with three meals ¥5,500~ (tax inclusive)
Heating and cooling costs:charged separately
Options
Payment
Cash only, Pay at Inn
Hours
Check-in: 13:00
Check-out: 11:00
Other information
Cancellation Policy
Day of arrival: 100% of lodging fees
1 day prior to arrival: 20% of lodging fees
* Rates are subject to change.
Rooms
Max. 5 people

Two Japanese-style rooms with futon bedding
Amenities
Towel, bath towel, body soap, shampoo (including 2-in-1 shampoo), hair dryer
Facilities
Warm water bidet toilet, shower, bath, A/C, TV
Bathing Facilities
Bathroom available
Hot spring facility located nearby (free ride available)
Others
Pets allowed (negotiable)
Smoking (negotiable)
Meals
Shoku-do-raku Plan: ¥10,000
Select from the Food Menu
Recommended Points at and around the Inn
[Activities at our Inn]
Farm work experience: One night with three meals ¥5,000

[Activities in the Area]
Near Tokura-ko Lake (glass studio, sailing), walk around Tokura-ko Lake
From the Inn
Recommended for people who want to spend slow, relaxing days easing their fatigue. Stretch your legs and go visit Naruko Gorge, Tohoku's leading scenic gorge. Take a relaxing bath at Tohoku's leading hot springs, and spend the night at our Inn. You are sure to be refreshed and relaxed!
All our rice is homegrown.

Hime-san, inn's poster mom (photo)
Farmhouse Inn and Teuchi-Soba Hyakushoya Hime
Address
1368-23 Nitobukuro, Obanazawa, Yamagata 999-4212
Tel
+81-237-23-2155
FAX
+81-237-23-2155
Website
Facebook
Twitter
Instagram
Access

Approx. 20 minutes by car from JR Oishida Station

★Pick-up/drop-off: Available (Negotiable, usually available)
★Parking spaces for 13 cars