Guest house in the city
Your perfect base for visiting Tsuruoka City,
Mt. Haguroyama, and Mt. Gassan, etc.
Sightseeing facilities and restaurants are within walking distance from "Noh".
We are suitable for tourism, business, short-stays, and long-stays.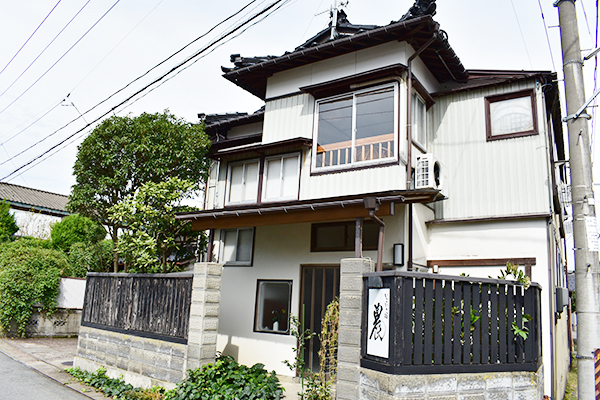 Our small inn, situated along the Uchikawa River in Toriimachi, is about a 15-minute walk from Tsuruoka Station. There is a convenience store nearby.
"Noh" has great accessibility, and is easy to use.
We are popular with guests from overseas!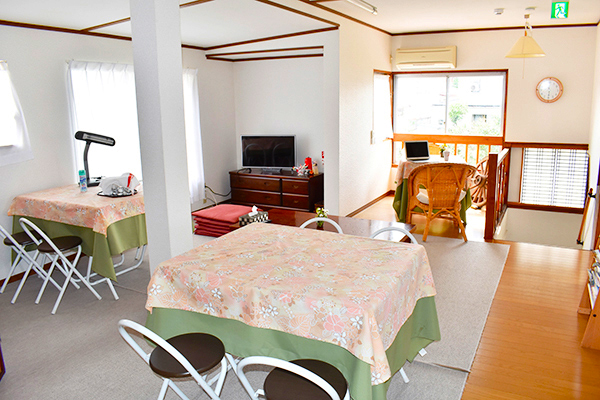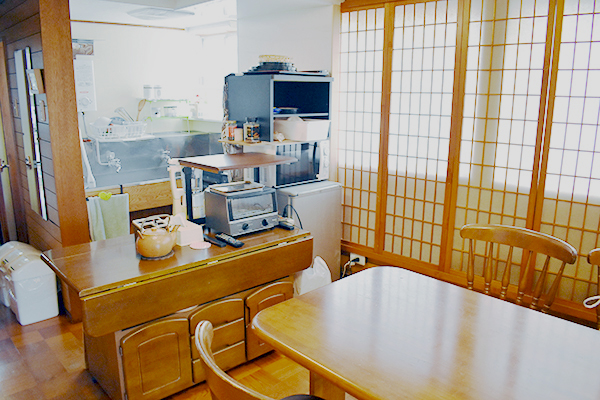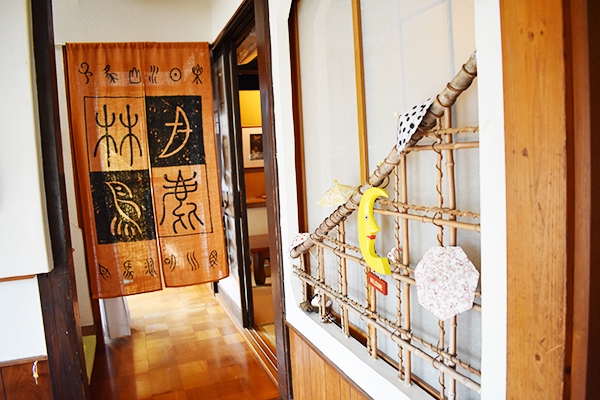 Your okami hostess loves to travel and entertain.
Speaking gentle Shonai Dialect, she'll answer all your questions.
The okami also manages the Farm Restaurant "Naa".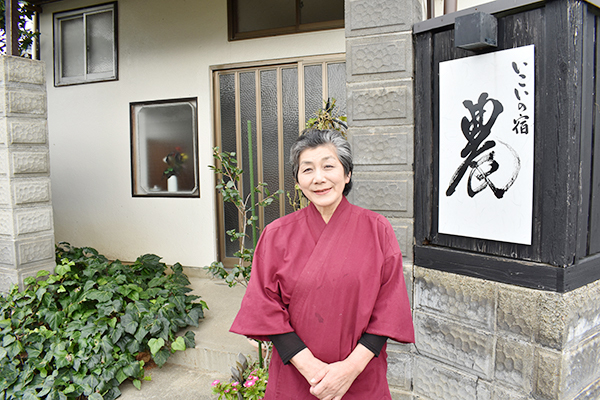 Ikoi-no-yado Noh   
Misako Onodera
Our quiet, relaxing inn is located in a residential area. The atmosphere is friendly with chances to interact with other guests. Let us help you make memories of your travels.
Rates and Hours
Basic Rates
One night without meals ¥4,500/person
Breakfast ¥800/person
※ All listed prices are tax exclusive.
Options
Payment
Cash only, Pay at Inn
Hours
Check-in: 15:00
Check-out: 10:00
Other information
Cancellation Policy
Day of arrival: 100% of lodging fees
* Rates are subject to change.
Rooms
Max. 12 people

2-person room: 3 rooms, 6-person room: 1 room
2nd floor accommodations
Scenic room with a view of Uchikawa River, which flows through the town.
Amenities
Towel, bath towel, soap, body soap, shampoo (including 2-in-1 shampoo), conditioner, toothbrush & toothpaste, hair dryer, nightwear, face towel
Facilities
Warm water bidet toilet, shower, bath, kitchen, refrigerator, dishes, A/C, fan, washing machine (free), Internet (wireless LAN), TV, hangers
Seasonings (soy sauce, miso, sugar, salt, pepper, mirin) ¥100/person
Bathing Facilities
Bathroom available
Hot spring facilities located nearby
* Approx. 10 minutes by car to Choju Onsen
* Approx. 10 minutes by car to Yamabushi Onsen Yupoka
Others
Pets not allowed
No smoking
* There are limited supplies of free nightwear and toothbrushes.
* Please bring your own cosmetics, shaving kit, and nightwear, etc.
Meals
Dinner is available if requested when making your reservation.
Breakfast: ¥500/person (tax exclusive) * Breakfast hours 7:00 to 8:30
Feel free to bring your own food and drink.

Our breakfasts feature vegetable dishes using home-grown vegetables and rice, etc.
Recommended Points at and around the Inn
[Activities at our Inn] Farming activities, Local cuisine cooking class, etc.

[Activities in the Area] Picture candle painting activity, All-you-can-eat melon at Shonai Sand Dunes, Gassan Dam tour, Stained glass production activity, Straw craft activity, Mt. Haguro tour, Kamo Aquarium tour
From the Inn
| | |
| --- | --- |
| | Our inn has reasonable rates and is easy to use. We hope you will come by for a visit. |
Ikoi-no-yado Noh
Address
34-16 Toriimachi, Tsuruoka, Yamagata 997-0023
Tel
+81-90-3647-8104
FAX
+81-235-64-1371
Website
http://www.e-naa.com/noo/
Facebook
Twitter
Instagram
Access

Approx. 5 minutes by taxi from Tsuruoka Station
About 15-minute walk from Tsuruoka Station

★Pick-up/drop-off: Not available
★Parking spaces for 3 cars