Storehouse Inn Aoyagi

Enjoy local cuisine and a relaxing space with a Kura
Our small farmhouse inn is located in a farming village along the Mogami River, a short distance from Murayama City town.
The guest room is situated in an old Japanese storehouse, and is limited to one group (max. 5 people) a day. Try farming in the nearby fields, or take a walk in our nature-rich neighborhood. We can also show you the sites in the city.
The picturesque countryside that extends outside our inn is sure to refresh your soul.
We hope you'll try local cuisine including Murayama's soul food "Natto Mochi".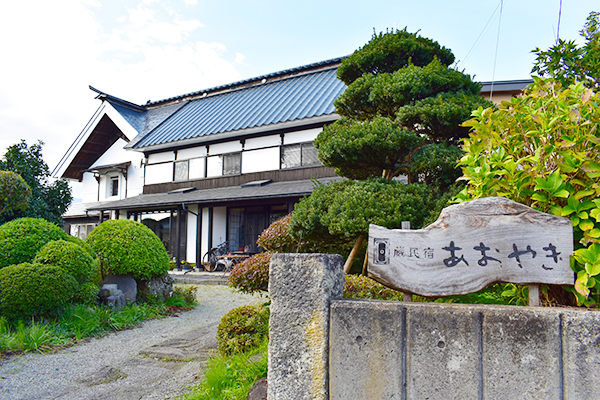 The large house, garden in front of it, and kura tell the history of this farm.
Enjoy the slightly modern farmhouse style and the relaxing home-like atmosphere.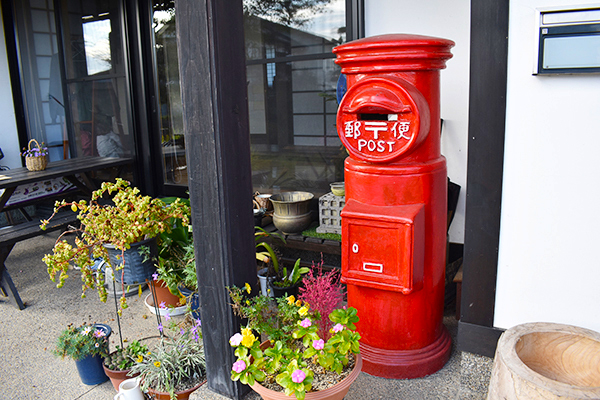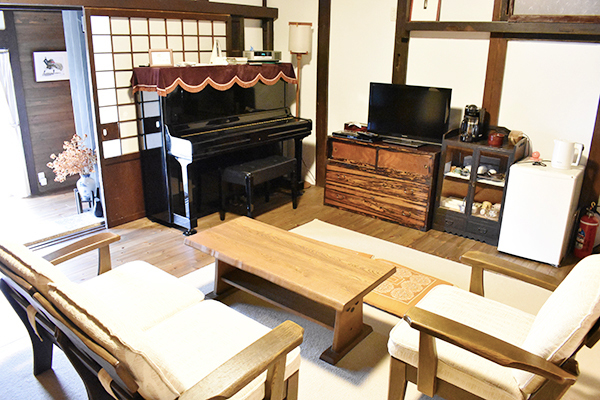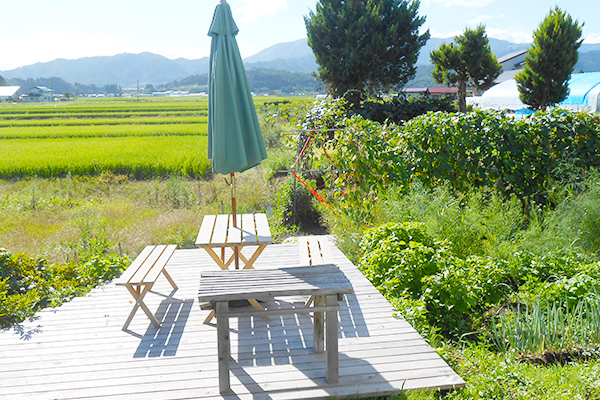 We work as a husband and wife team to grow crops and manage the inn.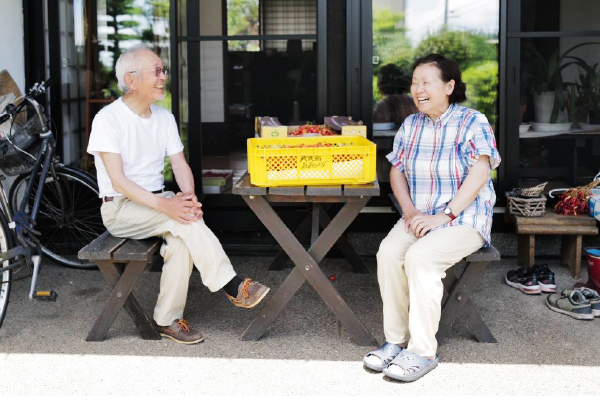 Storehouse Inn Aoyagi  Minoru and Keiko Aoyagi
Relax in your own style while experiencing the Yamagata's nature.
Spend an extravagant time in a private kura.
Rates and Hours
Basic Rates
Room and two meals Adult: ¥10,000/person (tax inclusive)
* A ¥2,000/day heating cost is added between December and March.
Options
Payment
Cash only, Pay at inn
Hours
Check-in: From 15:00
Check-out: 10:00
Other information
Please use Goten Onsen (Kurhous Goten) for bathing. It is approx. 2 min. by car, or an approx. 15-min. walk.
※ Bath admission is included with the room charges.

Please make reservations at least three days prior to desired date. Reservations placed one to two days prior to desired date may be refused.

We are closed during the year end/start holidays and Obon summer holidays.
Cancellation Policy
Day of arrival: 100% of lodging fees
* Rates are subject to change.
Rooms
Max. one group per day
Limited to groups of 2 to 5 people

10-mat Japanese style room, with 10-mat flooring room, table and chairs
Amenities
Towel, bath towel, soap, body soap, shampoo (including 2-in-1 shampoo), conditioner, toothbrush & toothpaste, hair dryer
Facilities
Warm water bidet toilet, shower, refrigerator, dishes, locker, A/C, TV, DVD player, hangers, coffee beans, water, coffee maker
A kotatsu (heating table) is provided in the winter.
Bathing Facilities
Bathroom and Shower Room available
Hot springs facility located nearby (free car service)
* Admission (¥400) to Goten Onsen included.
Others
Pets not allowed
No smoking
Bring your own nightwear
Meals
Please ask by phone, etc., beforehand. Breakfast is mochi or rice.
Bring your own drinks.
Basically, seasonal homemade local cuisine is served.
Dishes feature home-grown vegetables, etc.
Recommended Points at and around the Inn
[Activities at our Inn]
Country cooking class, farming activities, winter life activities, tours of the area

[Activities in the Area]
Soba noodle making experience, pottery class
From the Inn
We hope you will enjoy a relaxing stay at a typical farm village in Yamagata.
As we accept only one group a night, we'll do our best to flexibly answer your requests.

* Fresh Seasonal Deliveries: 4 times a year
Get deliveries of home-grown fruits, vegetables, and mountain vegetables, etc.
Membership: ¥10,000/account Limited to 20 accounts
Storehouse Inn Aoyagi
Address
422 Omaki, Murayama, Yamagata 995-0203
Tel.
+81-237-56-3018 (hours: 7:00 to 20:00)
FAX
0237-56-3018
Website
https://www.kura-aoyagi.com/
Facebook
Twitter
Instagram
Access

Approx. 15 min. from JR Murayama Station
By car
Approx. 20 min. from Yamagata Expressway Higashine IC ※Approx. 2 min. from Goten Onsen
By Shinkansen or train
Approx. 3 hrs 10 min. from JR Tokyo Station by Yamagata Shinkansen. The closest station to Kura Minshuku Aoyagi is JR Ou Main Line, Murayama Station (closest Shinkansen station).

★Pick-up/drop-off: Available (from Murayama Station to Kura Minshuku Aoyagi. * Please request by the day before your arrival.)
★Parking spaces for 4 cars