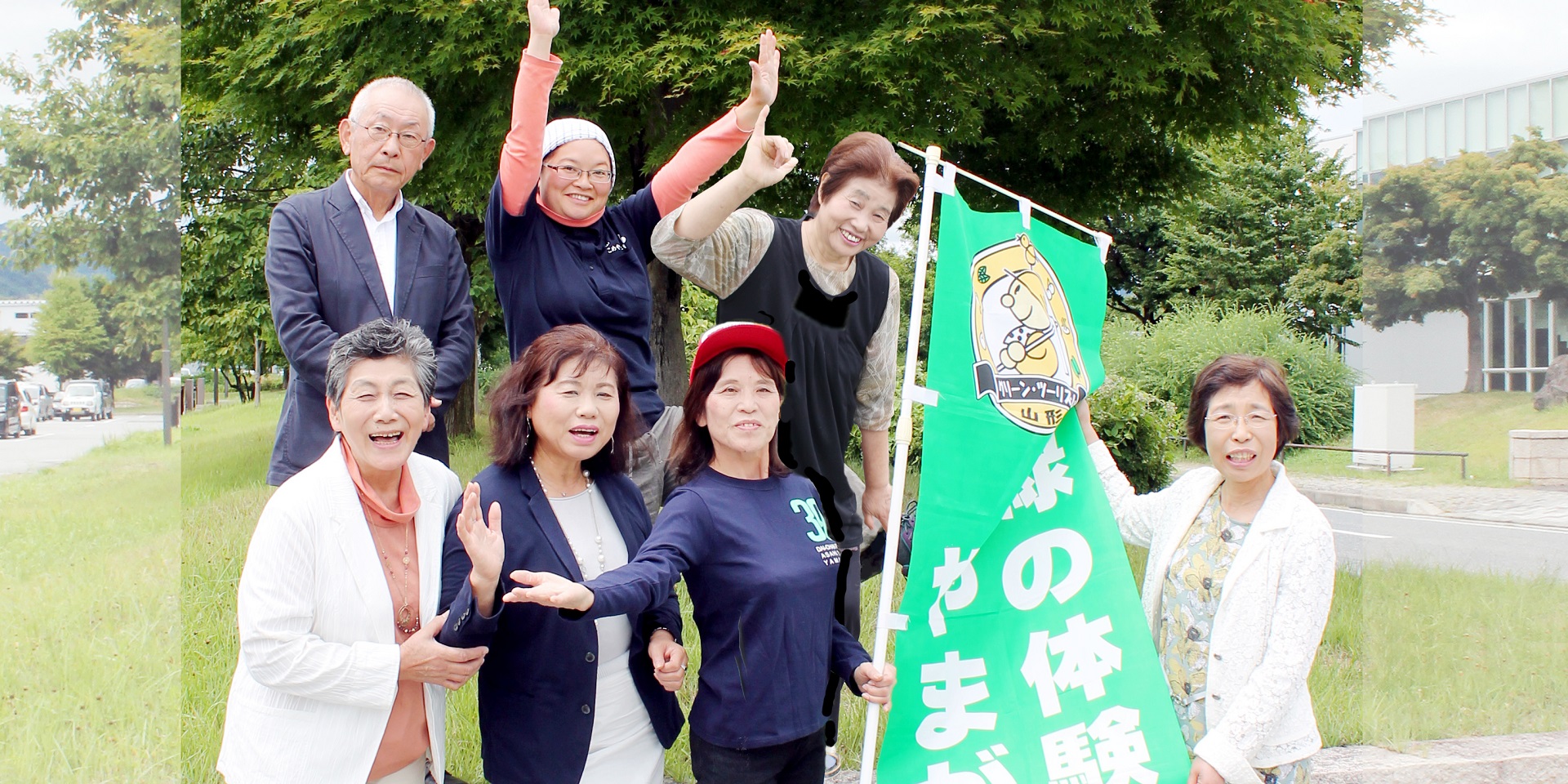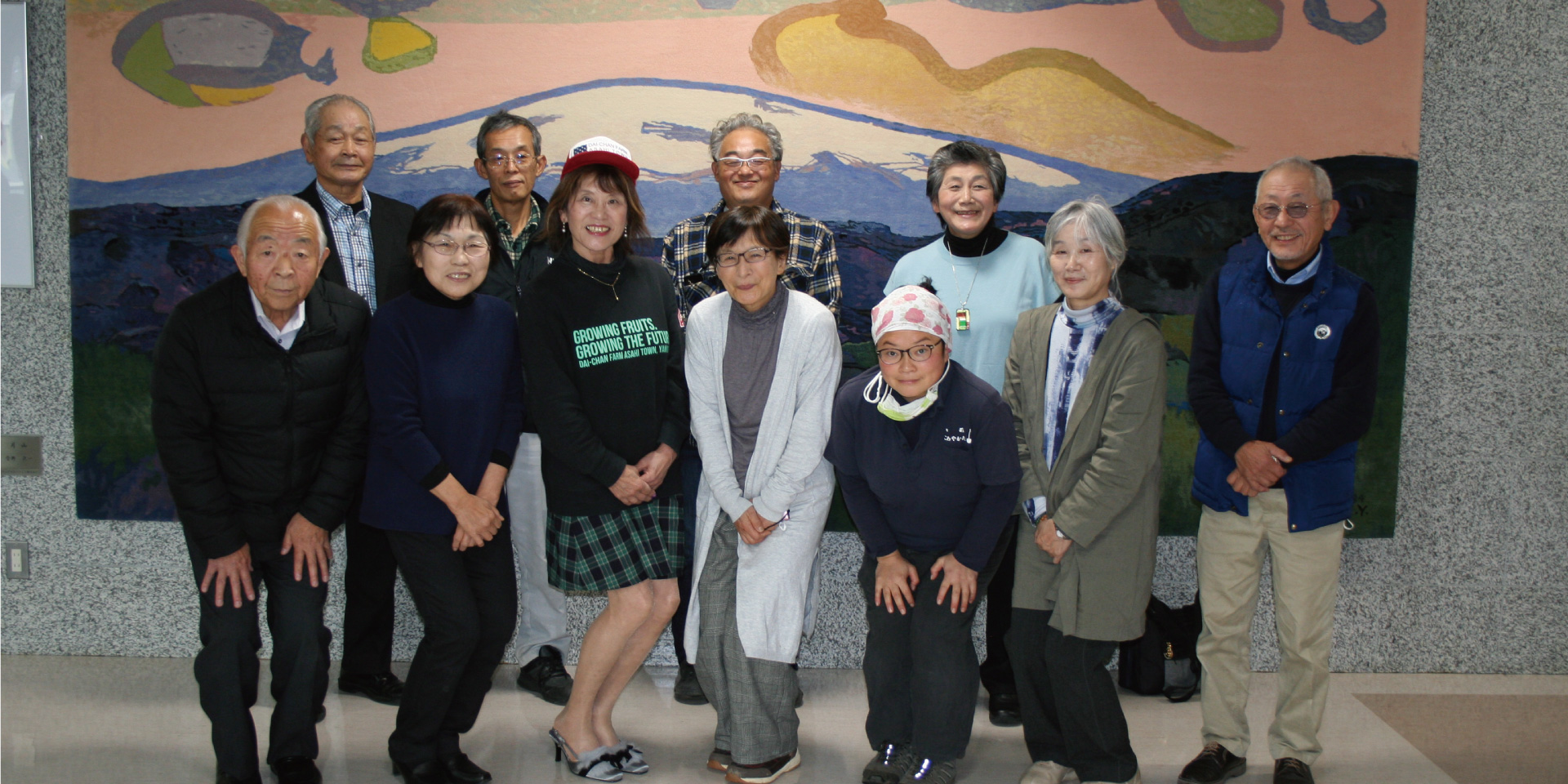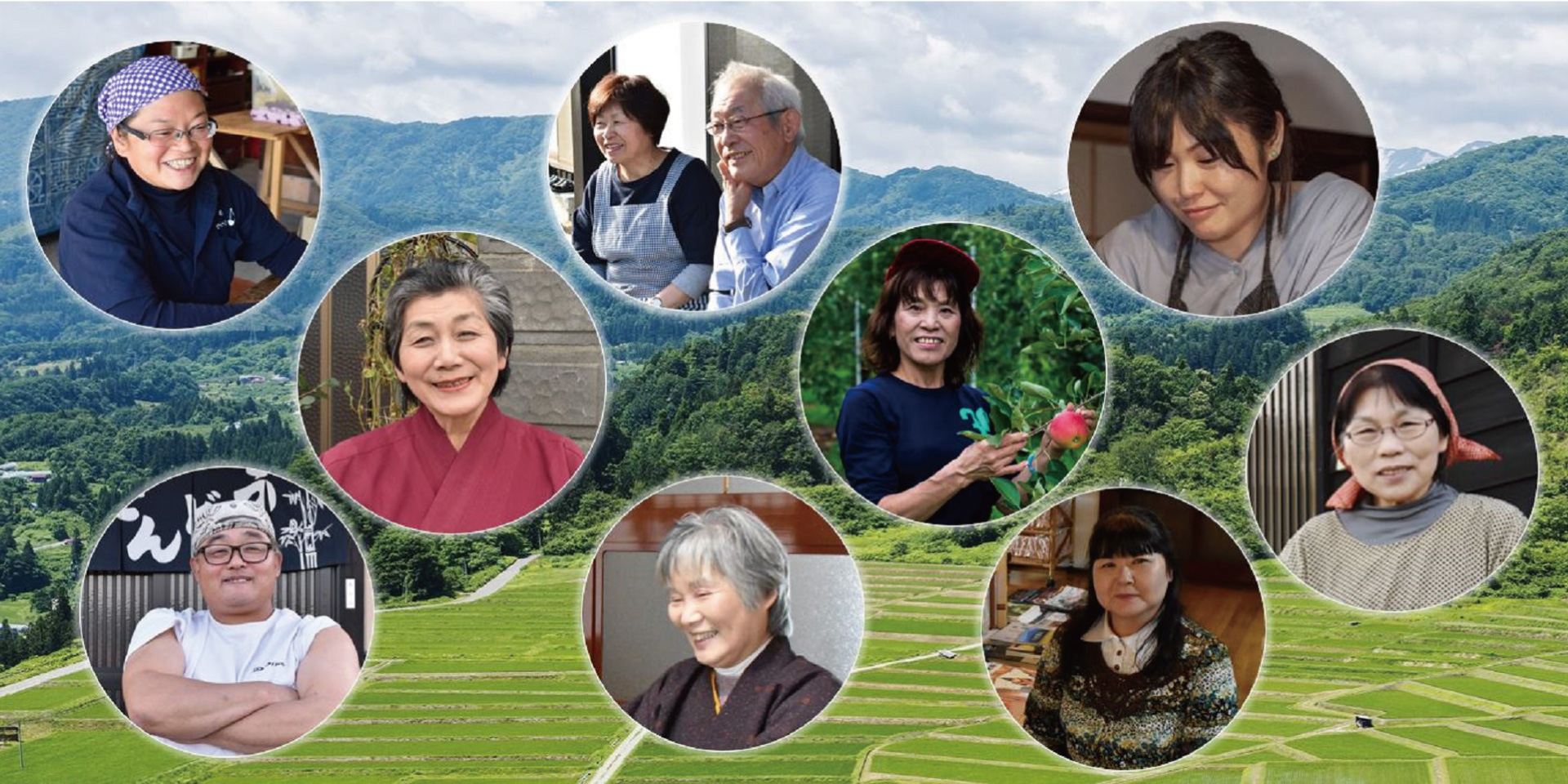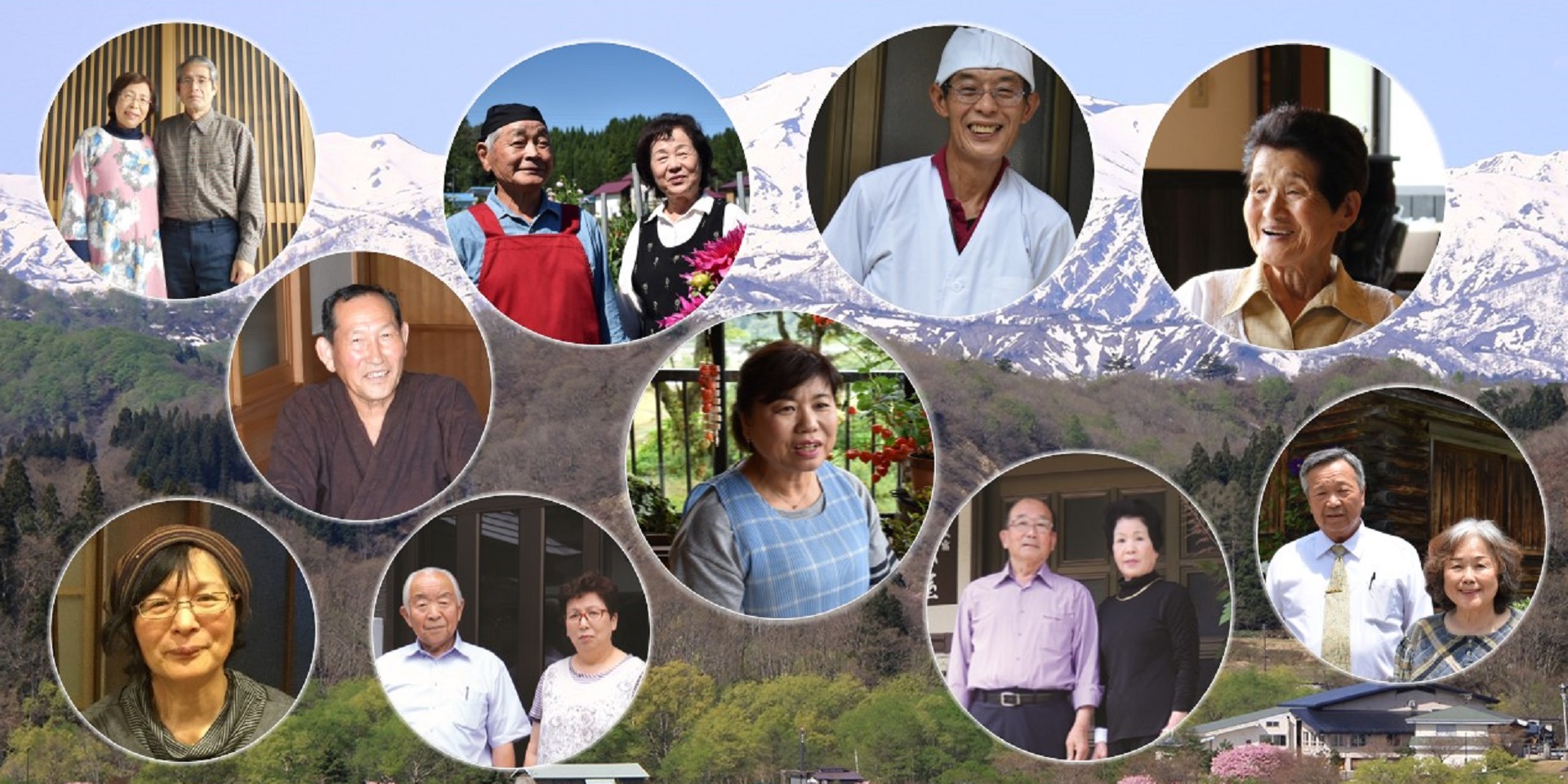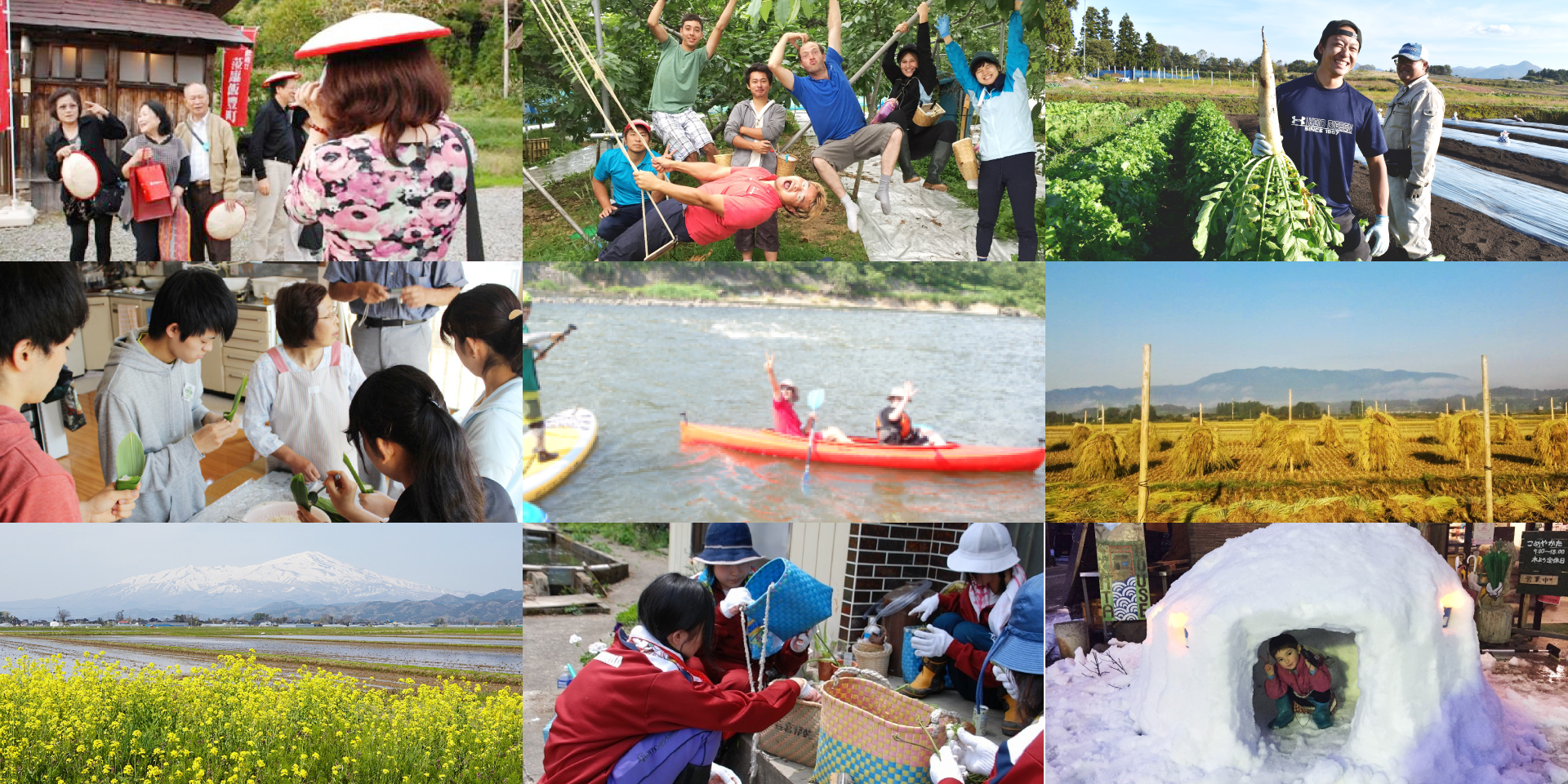 Inns with Enjoyable Activities
Farmers who run farmhouse inns in Yamagata have gathered to create the "NOUKA NO OYADO Association".
We have different styles of inns, but our sentiments are united.
We hope that you will visit Yamagata, a treasure trove of nature and delicious food, and experience our hospitality.
Come learn about the farmhouse inns, experience simple country life, and have a fun stay.
We welcome you to come stay at our variety of inns.
―
Here at the farmhouse inns, you can participate in various nature and farming adventures. You are bound to have a wonderful unique experience that will add a new essence to your daily life.
Feel the nature-rich mountains, rivers, land, and people, and create a joyful experience.
―
Don't just spend the night ? Enjoy the experience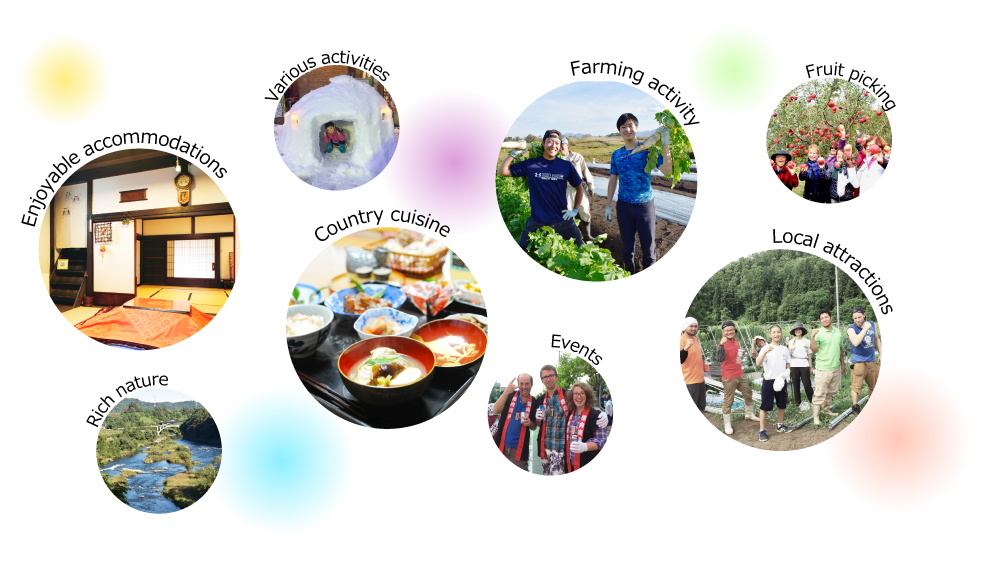 Don't just spend the night ? Enjoy the experience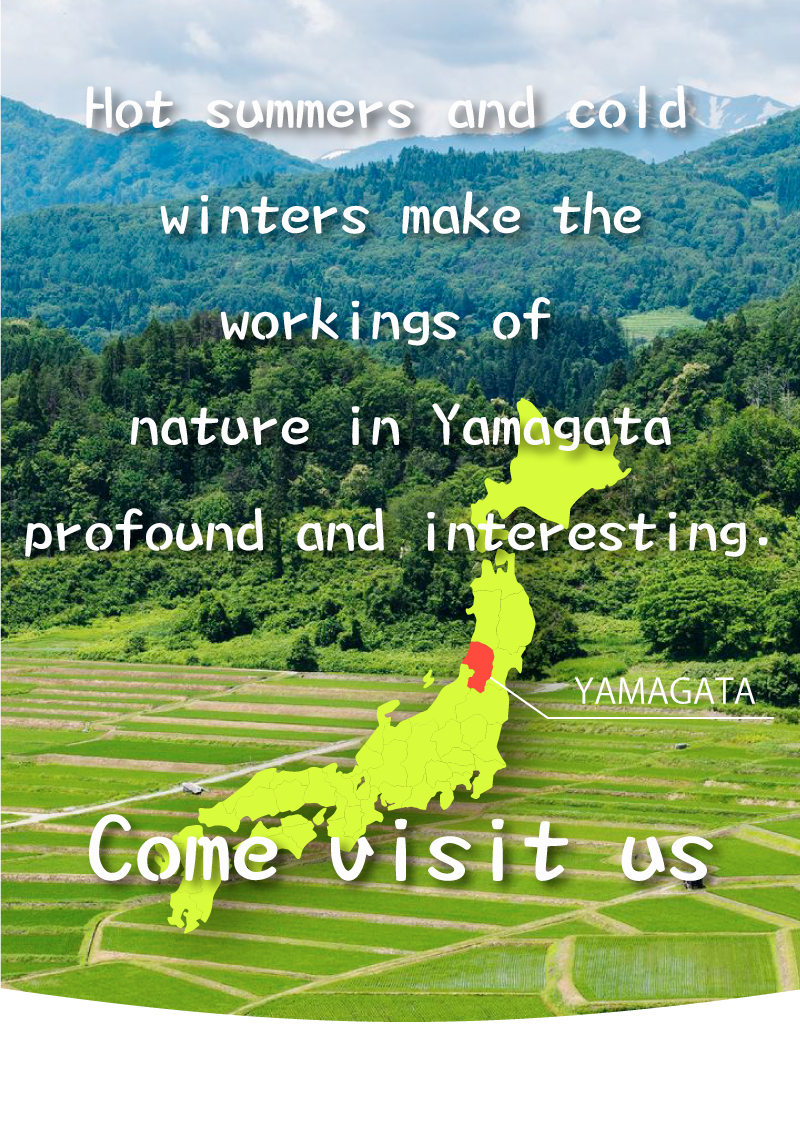 -Recommended places-
Dewa Sanzan (Mt. Gassan, Mt. Haguro, Mt. Yudono) is a sacred site for mountain worship, with a constant stream of worshipers, even from overseas.
In Sakata, we recommend visiting the "Yamai Warehouse" or watching a "Sakata maiko dance performance." In Tsuruoka, the "Kamo Aquarium" with a jellyfish exhibition, is a fun place to visit.
The Shonai area is the only area of Yamagata Prefecture that borders the ocean. The seafood here is all exceptional.
Enjoy the seasons through Shonai's food culture.
-Recommended places-
"Genso no Mori (Fantasy Forest), with its giant Japanese cedar trees, "Kosugi no Osugi," affectionately called Totoro from the movie "My Neighbor Totoro," and the "Mogamigawa Boat Ride," where you can see historical and natural scenes, are popular spots.
The "Shinjo Matsuri," with a 260-year history, is held in late August.
Take a walk through the hot spring towns of "Hijiori Onsen," "Akakura Onsen," and "Semi Onsen," and enjoy the nostalgic scenes.
The area has abundant natural blessings from the mountains and rivers, such as wild vegetables, mushrooms, and wild sweetfish, offering a variety of unique delicacies.
-Recommended places-
Yamagata is known as the "Fruit Kingdom," where you can enjoy a variety of locally-grown fruits.
Enclosed by the Zao Mountains and Mt. Gassan, this area is popular for mountain climbing, skiing, and snowboarding.
In addition to the Hanagasa Festival held in the summer, other sightseeing attractions include the "Yamadera Temple (Risshakuji Temple)," walking around the hot spring resorts of "Ginzan Onsen" and "Tendo Onsen," and "Zao's Snow Monster and Hyobaku Ice Fall Tours."
-Recommended places-
This area is known for Yonezawa, the castle town of the Uesugi Clan. It has many hot springs, including the Akayu Onsen, Onogawa Onsen, and Shirabu Onsen. In addition to "Yonezawa Beef," the area is known as one of Japan's leading grape-producing regions. There are many wineries and fruit orchards where you can try picking grapes. In the Nakatsugawa District of Iidemachi, you can enjoy the scenic beauty of the Japanese countryside and try activities such as canoeing and SUP.