Farmhouse Inn Gontaro

Farmhouse inn where you can fully experience the traditional art "Kurokawa Noh" and the Shonai food culture.
Kurokawa district is known as home to the national important intangible folk cultural property "Kurokawa Noh". Our inn is located in the Kurokawa hamlet, which for more than 500 years has developed a history of "Noh and Farming".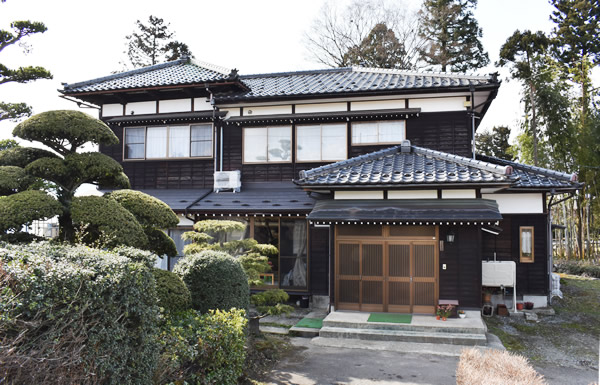 Our inn is located near Kasuga Shrine, famous for Kurokawa Noh. You can experience the festival, Noh performances, and farm living here.
Guests will enjoy the beautiful flowers we grow in our adjacent greenhouses, and as well as our unique country-style cooking.
Our simple farm life features fresh rice and vegetables, which are gifts from our land.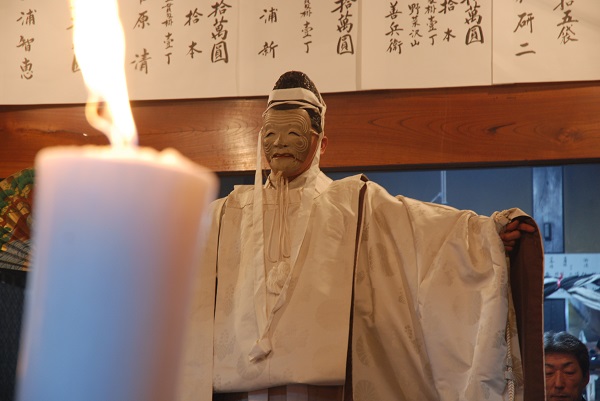 Meetings, conversations, good food, and relaxation.
Come here for a comforting time.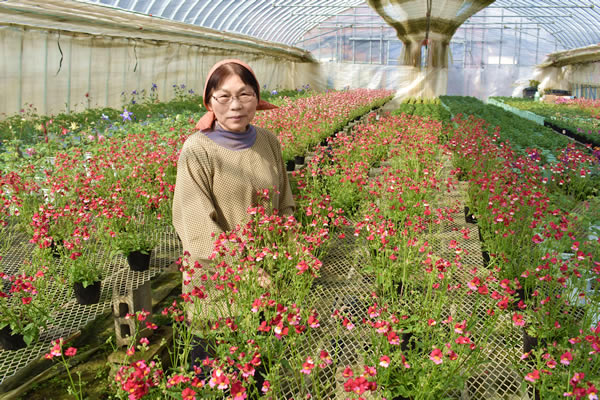 Farmhouse Inn Gontaro  Mie Saito
Gontaro's okami hostess grew up with Kurokawa Noh, and has carefully preserved the local food and culture. She hopes you'll eat a hearty meal and have a relaxing stay at Gontaro.
Rates and Hours
Basic Rates
One night and two meals (breakfast/dinner) \7,500/person (tax included)
One night with breakfast \6,500/person (tax included)
One night with dinner \7,000/person (tax included)
One night without meals \4,500/person(tax included)
* A/C is charged separately.
* Lunch is available upon request. (Please ask.)

Options
Payment
Cash only, Pay at Inn
Hours
Check-in: Negotiable
Check-out: Negotiable
Other information

* Lunch is available upon request
Cancellation Policy
Date of arrival: 100% of lodging fees

* Rates are subject to change.
Rooms
Max. 5 people

Japanese-style rooms (1st floor and 2nd floor) with futon bedding
Amenities
Body soap, shampoo (including 2-in-1 shampoo), conditioner, hair dryer
Facilities
Warm water bidet toilet, shower, bath, fan, washing machine, laundry pole
Bathing Facilities
Bathroom available
Hot spring facility located nearby (Shuttle available) Kushibiki Onsen Yu-TOWN
Others
Pets allowed
Smoking allowed
Meals
| | |
| --- | --- |
| | Traditional meals feature seasonal ingredients such as local fish, vegetables and mountain vegetables, etc., as well as traditional sweets and okowa, etc. |
Recommended Points at and around the Inn
[Activities at our Inn]
Vegetable and mountain vegetable (bracken) picking, sasamaki cooking class (excluding summer season), kata-mochi cooking class, local cuisine cooking class (by season), tour of flower farm
Shonai persimmon (late October to mid- November)
Andes melon (early August)
Earls melon (late August) * Sales only

[Activities in the Area]
Kurokawa Noh no Sato, Ogi Kaikan (* Kurokawa Noh and Shimai performances on request (Reservations required))
Tour of Kasuga Shrine and Local Culture Preservation and Learning Center, etc.
Kurokawa Noh performance (Ogisai, Suien no Noh, etc.)
Furusato Mura Houya (soba noodle making experience), Akagawa Fireworks Show, Mt. Haguro Five-storied Pagoda, Matsugaoka-kaikonjou, Chido Museum, hiking /skiing at Mt. Chokai
Fruit picking at fruit farm (introduced at Sanchoku Agri)
From the Inn
| | |
| --- | --- |
| | We hope you will enjoy Kurokawa Noh, a peaceful and relaxing time in our rich natural environment, and delicious traditional cuisine. |
Farmhouse Inn Gontaro
Address
60 Uenoyama Kurokawa, Tsuruoka, Yamagata Prefecture
TEL
+81-235-57-3865
FAX
+81-235-57-3865
WEB
Facebook
Twitter
Instagram
Access
By car
* Approx. 10 minutes from Shonai Asahi IC
By public transport (approx. 42 min. by bus)
From S-MALL Bus Terminal, take Tsuruoka Matsune Line bus to Kamimatsune, and get off at "Ogi Kaikan, Kasuga Jinja Mae". Approx. 6-minute walk from bus stop.
* Pick-up/drop-off: Not available
* Parking spaces for 8 cars