Farmhouse inn surrounded by an extraordinary display of 150 dahlias!
Sakegawa Village is encompassed by abundant water and greenery. Within the peaceful landscape, you will find "Farmhouse Inn Harukaze" and its garden overflowing with various brightly colored flowers. In addition to farming experience activities, flower picking and dahlia bulb harvesting are popular with women visitors. Soothe your soul with the beauty of flowers and nature.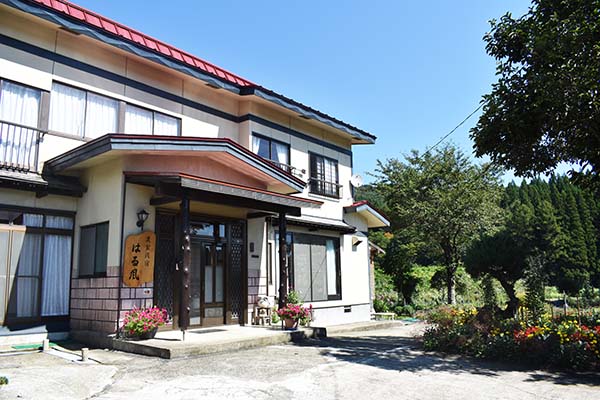 Behind the inn, you will find a flower garden with multiple varieties and a vegetable garden where guests can experience harvesting. The "Kosugi no Osugi," known for resembling Totoro from the movie "My Neighbor Totoro" nearby.
Accommodations are limited to one group per day.
Relax and enjoy yourself without minding anyone else.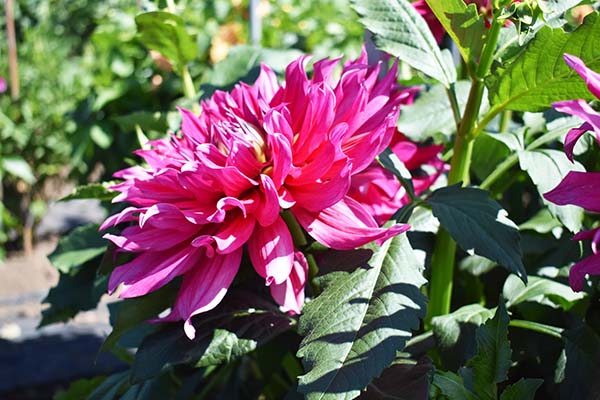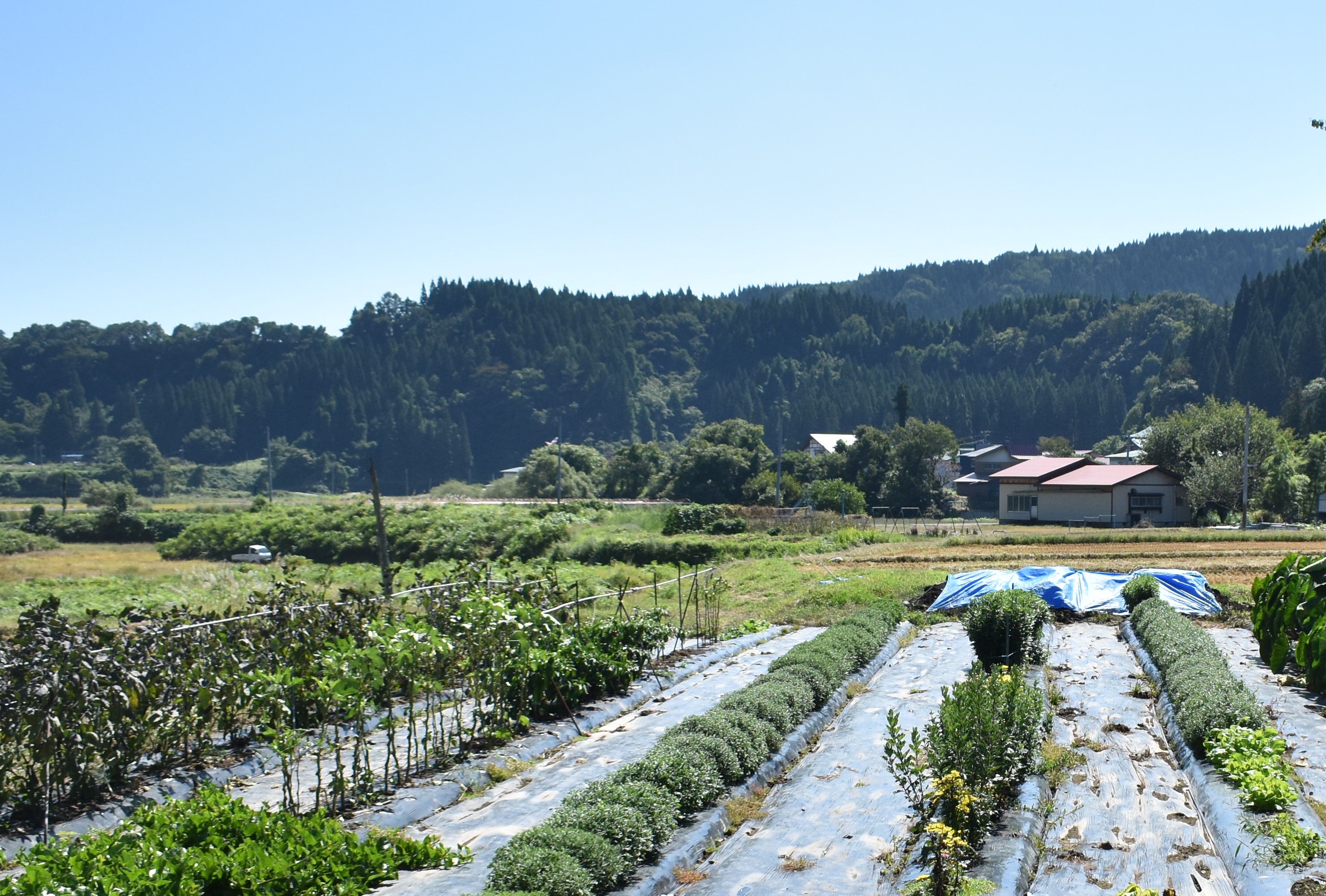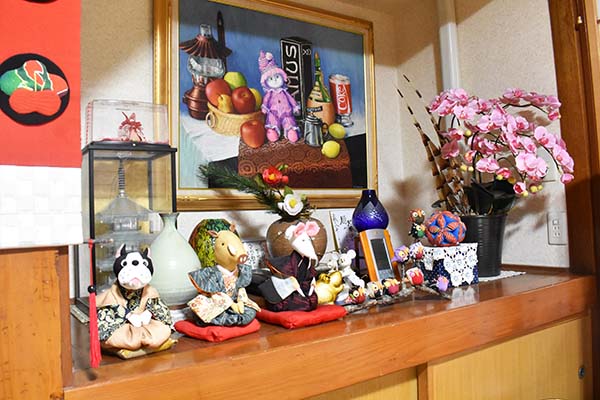 Farmhouse inn adorned with seasonal flowers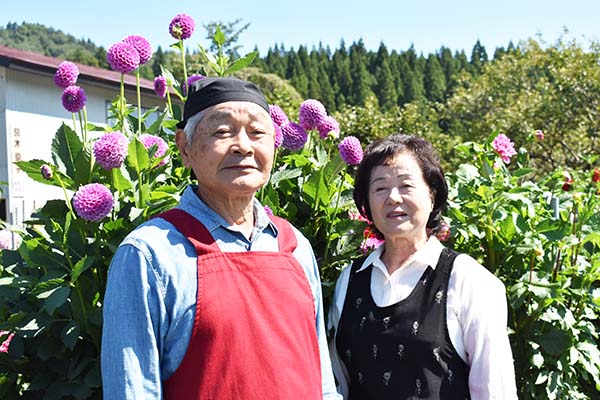 Farmhouse Inn Harukaze
Sueharu Araki Kyouko Araki
Come experience quiet farmhouse life with us at our farmhouse in Sakegawa Village. Our garden announces the seasons with a variety of blooming flowers. Enjoy the spring greenery, autumn colors, and winter snow scenes. In the spring, you can harvest moso bamboo shoots in front of our inn.
Rates and Hours
Basic Rates
Overnight stay only
¥7,000/night (tax inclusive), With two meals
With farming experience activities
¥10,000/night (tax inclusive), With three meals
* Please reserve within one week before your arrival date.
 Lunch is also available. (Reservations required, from ¥1,500)

Options
Payment
Cash only, Pay at Inn
Hours
Check-in:
Overnight stay only: 15:00
With farming experience activity: 15:00
Check-out:
Overnight stay only: 10:00
With farming experience activity: 15:00
Other information
2 or more people are required to stay
Cancellation Policy
Date of arrival: 100% of lodging fees
* Rates are subject to change.
Rooms
Max. 7 people
Two Japanese-style rooms with futon bedding
Limited to one group per day
Amenities
soap,body soap, shampoo (including 2-in-1 shampoo),conditioner,hair dryer
Facilities
Hot water wash toilet,shower,bath,A/C,washing machine,clothes line,Internet (wireless LAN),hangers

Bathing Facilities
Bathroom available
Hot spring facilities available nearby (pick-up/drop-off available)
Hanesawa Onsen, Ikiiki Land Ponpokan
Others
Pets not allowed
No smoking

Meals
• Dishes featuring fresh ingredients
• Sansai (mountain vegetable) and seasonal vegetable tempura
• Owner's signature handmade soba
• Homemade organic vegetables
• Soups include kujira-jiru soup in the spring, mizu-jiru soup in the summer, and imonoko-jiru soup in the winter.
Lunch is available.
Recommended Points at and around the Inn
[Activities at our Inn] • Warabi (Japanese bracken) harvesting (May to June)
• Vegetable harvesting (organic vegetables such as cucumber, eggplant, moroheiya (Mulukhiyah, Jew's mallow), etc.) (June to September)
• Flower picking (dahlia, chrysanthemum, etc.) (July to September)
• Imonoko (taro potato) harvesting (October)
• Dahlia bulb harvesting (November)
* The harvested vegetables and sansai (mountain vegetables) can be prepared for you.
* Please confirm the available experience activities when making reservations.
[Activities in the Area] • Hanesawa Onsen
• Sakegawa EcoPark
• Kosugi no Osugi
• Yone Wetlands
• Yozou no Mori
From the Inn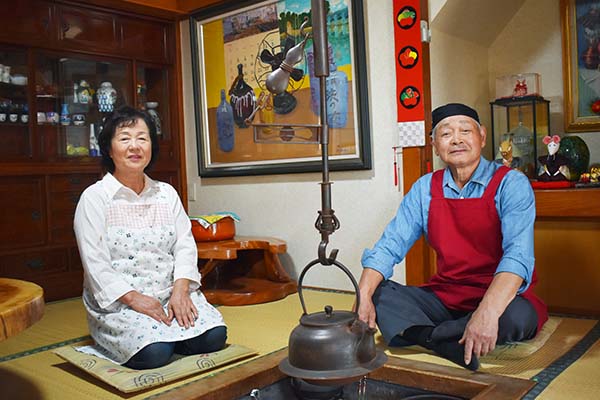 We hope you will have a relaxing stay and enjoy our omotenashi hospitality as we share meals.
Farmhouse Inn Harukaze
Address
1793 Nakawatari, Sakegawa, Mogami-gun, Yamagata 999-5205
Tel
+81-233-55-2342
+81-90-7064-9208
Fax
+81-233-55-2342
WEB
Facebook
Twitter
Instagram
https://www.instagram.com/harufeng8
Access

Access by car
Approx. 20 minutes by car from Tohoku Chuo Expressway Shinjo IC
Access by shinkansen or train
Approx. 40 minutes by car from Ou Honsen Shinjo Station

★ Pick-up/drop-off: Not available
★ Parking spaces for 10 cars