Farmhouse Inn Kanarian

Quiet farmhouse surrounded by mountains and fields
Kanarian is an inn situated in our Irimoya-zukuri (hip-and-gable roof) farmhouse. We enjoy serving local cuisine featuring produce harvested at our farm.
Try mountain stream fishing, harvesting vegetables, and cooking local cuisine with vegetables.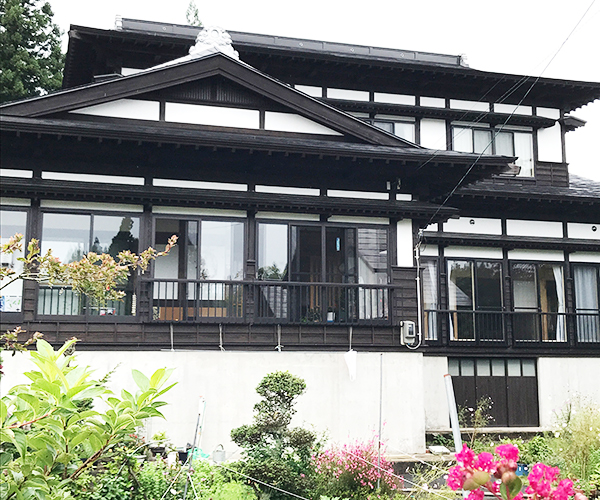 The large tatami-mat room is perfect for relaxing with your family.
Harvest and process the vegetables
Experience daily farm life and cuisine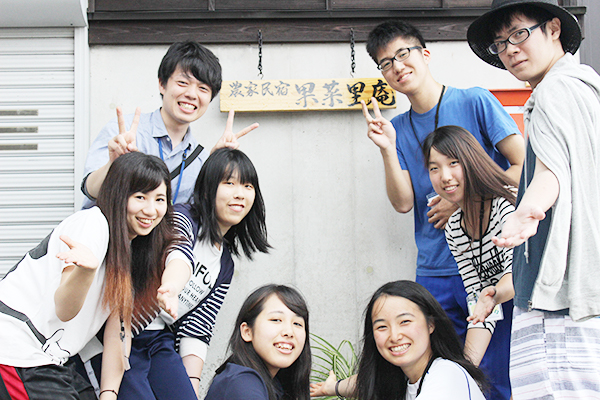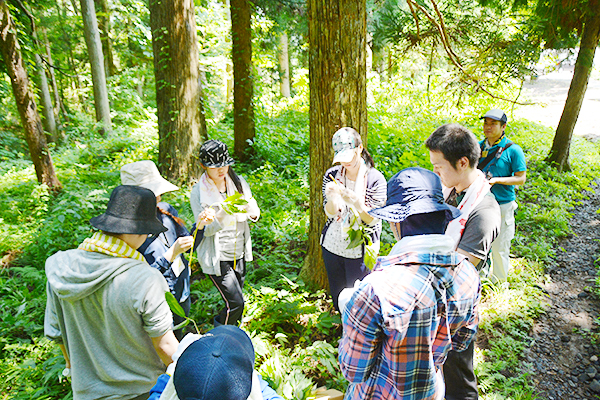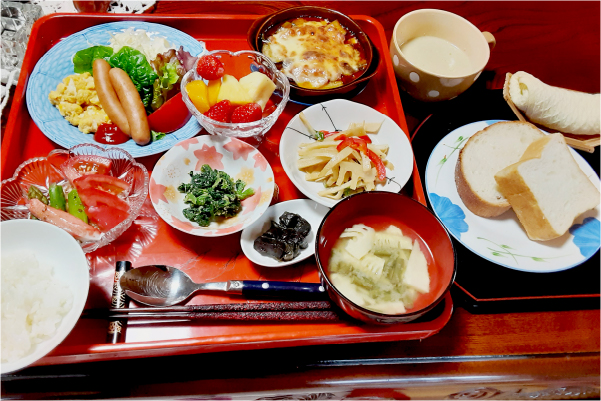 I eagerly await your visit with honest, cheerful hospitality.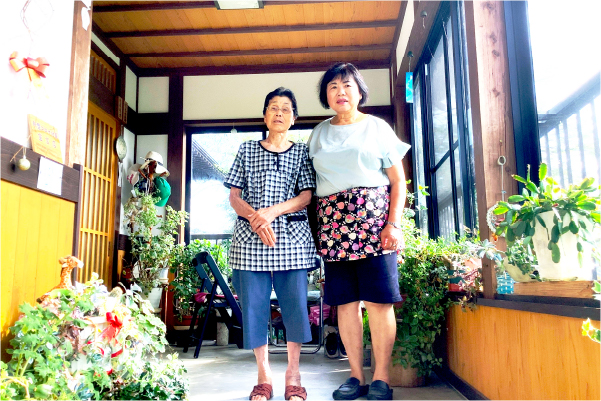 Farmhouse Inn Kanarian  Eiko Sato
Spend some relaxing free time in our quiet setting with a full view of the mountains and nature in Mamurogawa-machi.
I hope you will feel as though you are visiting your country home.
Rates and Hours
Basic Rates
Room and two meals ¥7,000 (tax inclusive)
Options
Payment
Cash only, Pay at Inn
Hours
Check-in: Negotiable
Check-out: Negotiable
Other information
Cancellation Policy
Day of arrival: 100% of lodging fees
* Rates are subject to change.
Rooms
Max. 8 people

Two Japanese-style rooms with futon bedding
Amenities
Towel, bath towel, soap, body soap, shampoo (including rinse-in-shampoo), conditioner, toothbrush & toothpaste, comb and brush, razor, hair dryer, others (Negotiable)
Facilities
Warm water bidet toilet, shower, bath, kitchen, refrigerator, dishes, A/C, fan, washing machine, clothes line, Internet (wireless LAN), TV, hangers
Bathing Facilities
Bathroom available
Hot spring facility located nearby
* Mamurogawa Onsen Bairien
Others
Please ask about pets
No smoking
Meals
Please ask about breakfast.
Meals include traditional vegetables and seasonal vegetables
Recommended Points at and around the Inn
[Activities at our Inn]
Miso, pickles, local delicacy preparation (vacuum pack), crop harvesting activities, arts and crafts
(Prior reservations are required for activities, etc.)

[Activities in the Area]
・ Yugaku no Mori Komorebi-Kan Nature Observations
  Tel: +81-233-64-3305
・ "Kyoboku no Mori Guide Association" Tour of Big Katsura at Mt. Mekoshiki
  Tel: +81-233-66-2162
・ Mushroom Picking with "Mountain Vegetable and Mushroom Guides"
  Tel: +81-233-52-2223
From the Inn
| | |
| --- | --- |
| | Make a reservation to try your hand at making miso and pickles with Mamurogawa-machi's traditional vegetable "Kanjiro Cucumber" and paprika, etc. |
Farmhouse Inn Kanarian
Address
2537 Kawanouchi, Mamurogawa-machi, Mogami-gun, Yamagata 999-5301
Tel
+81-233-62-2872
Cell: +81-90-7935-8313
(If you are in a hurry, please call the cell phone number.)
FAX
+81-233-62-2872
Website
https://kanarian.jimdo.com/
Facebook
Twitter
Instagram
Access

Approx. 15 min. from Shinjo to Mamurogawa Station by Ou Main Line
Approx. 7 min. from Mamurogawa Station by taxi

★ Pick-up/drop-off: Available (negotiable)
★Parking spaces for 10 cars